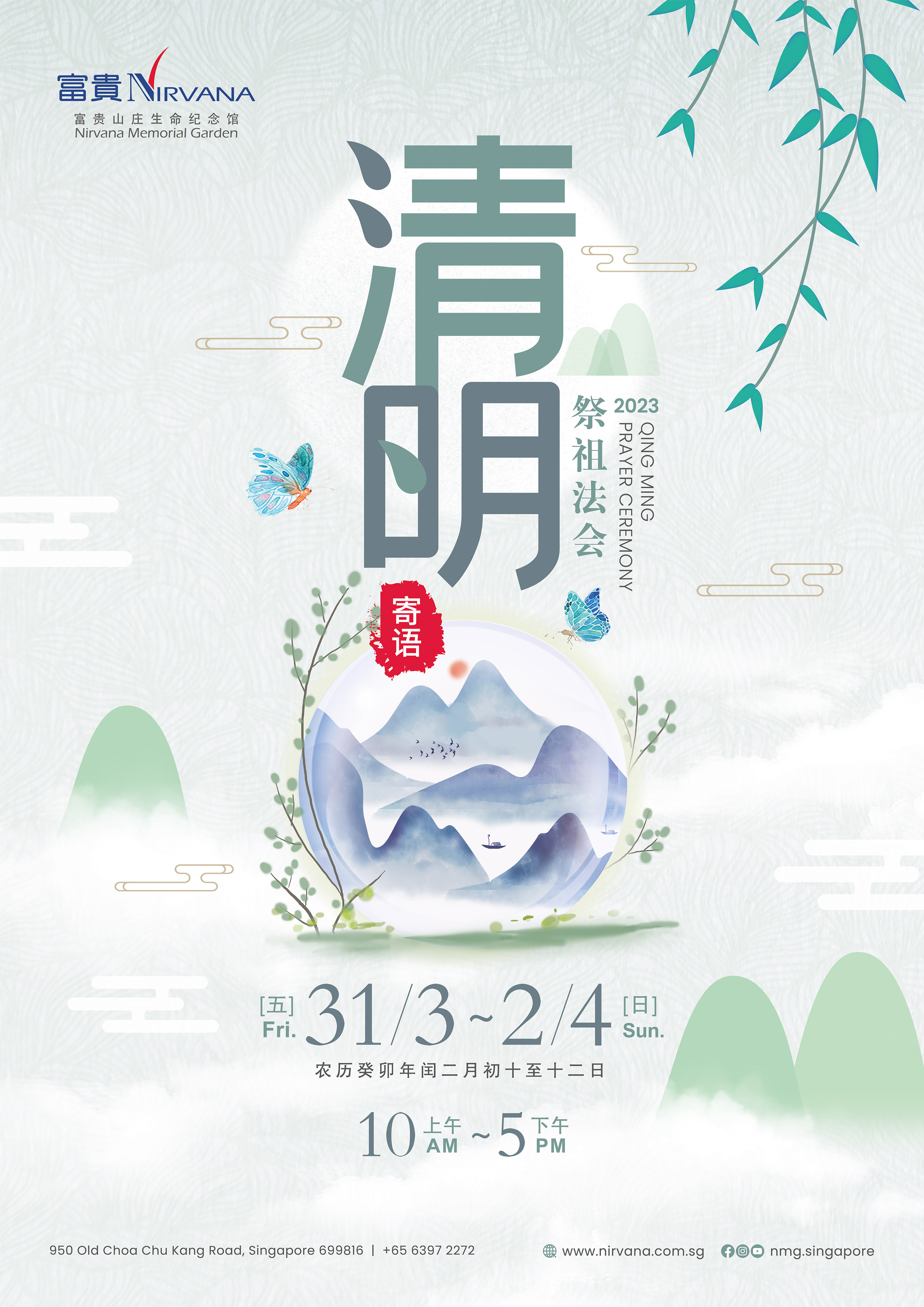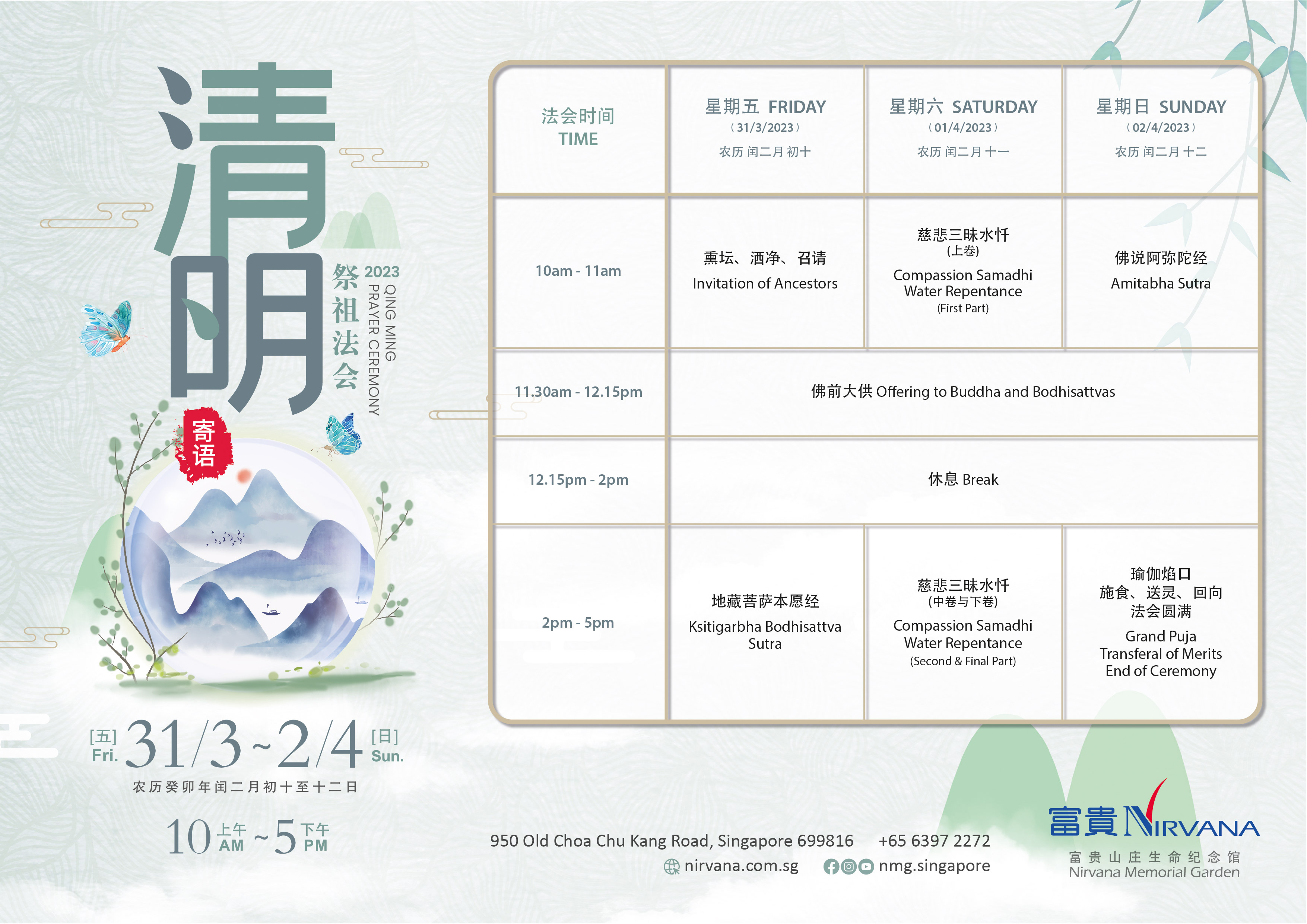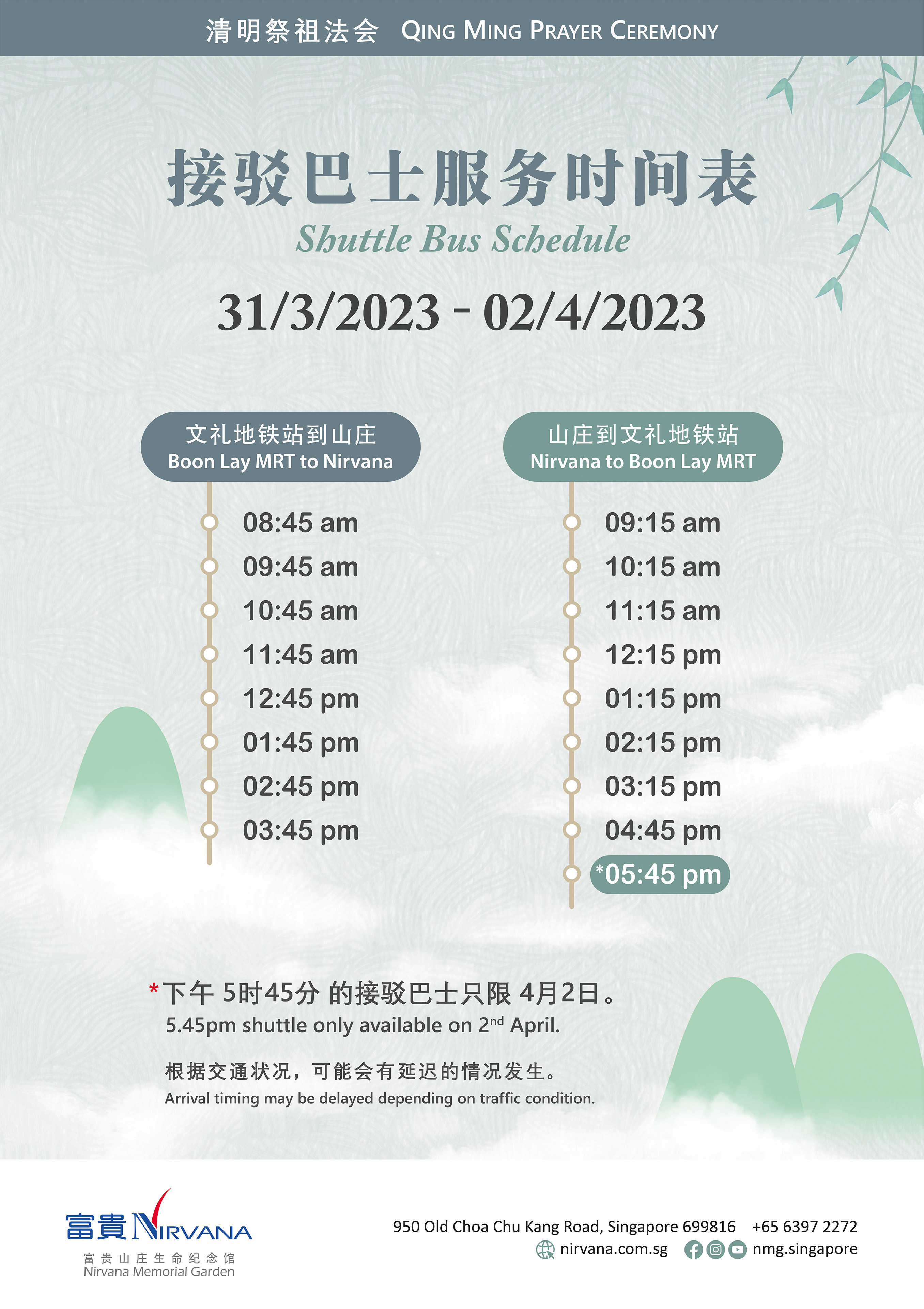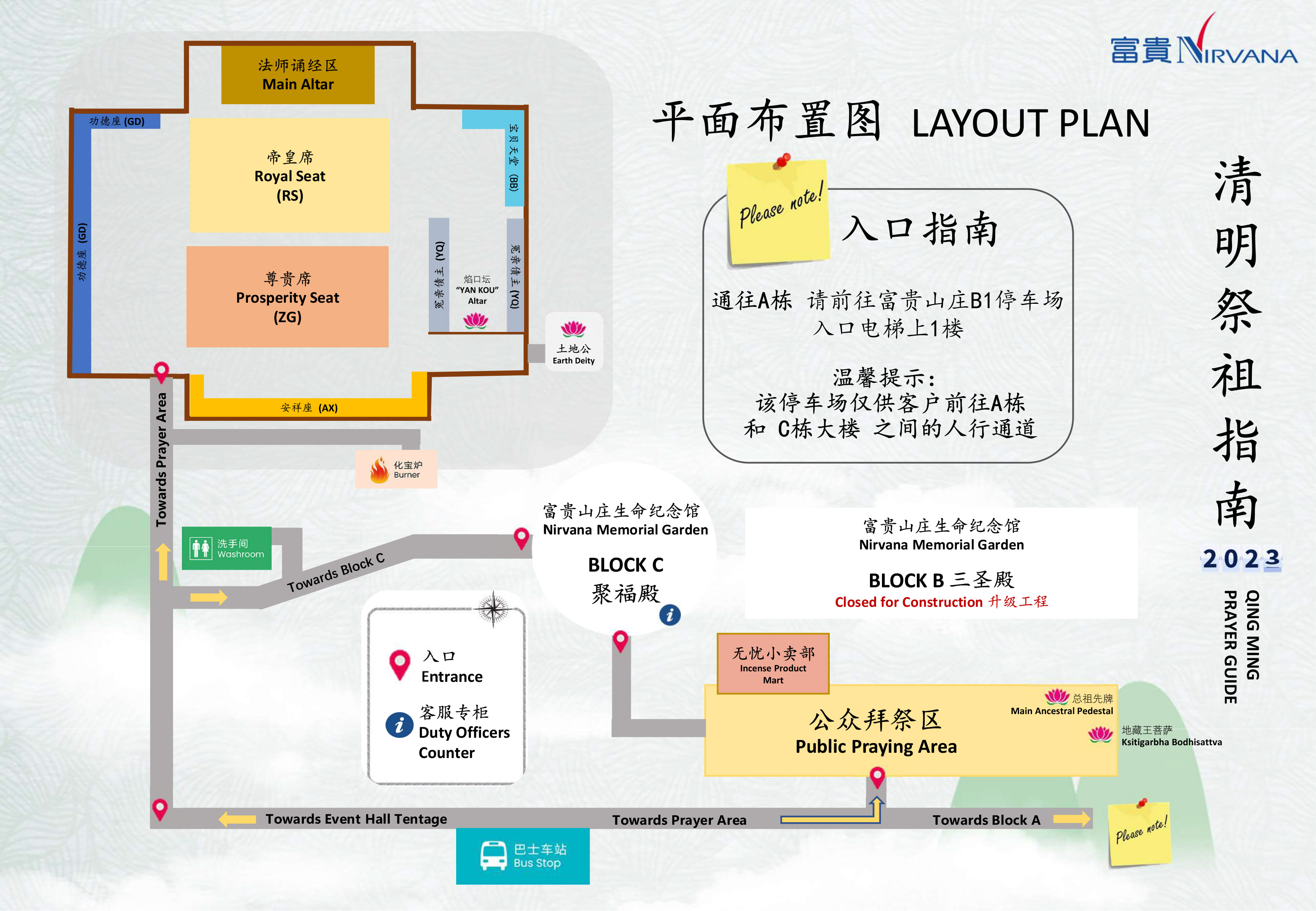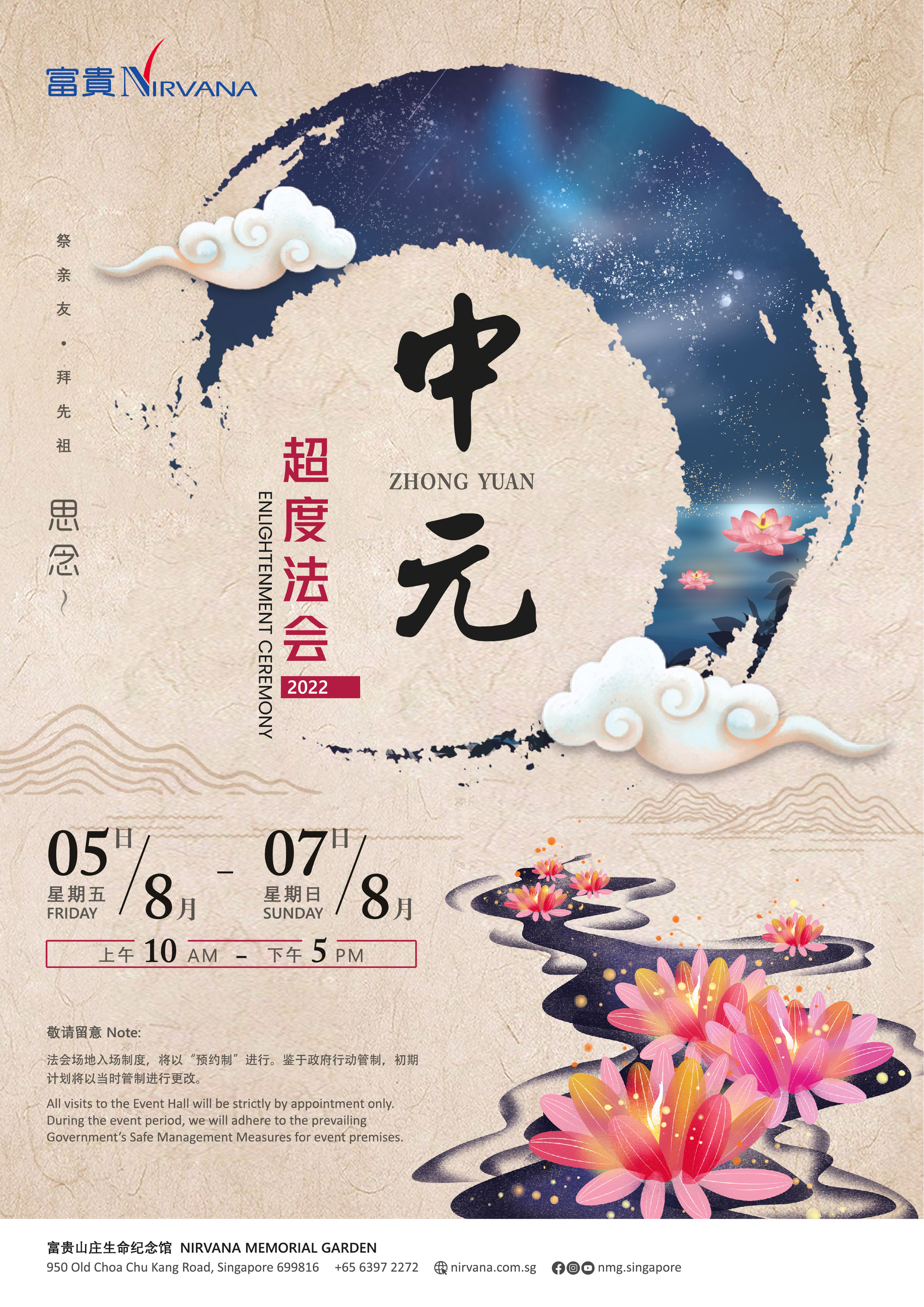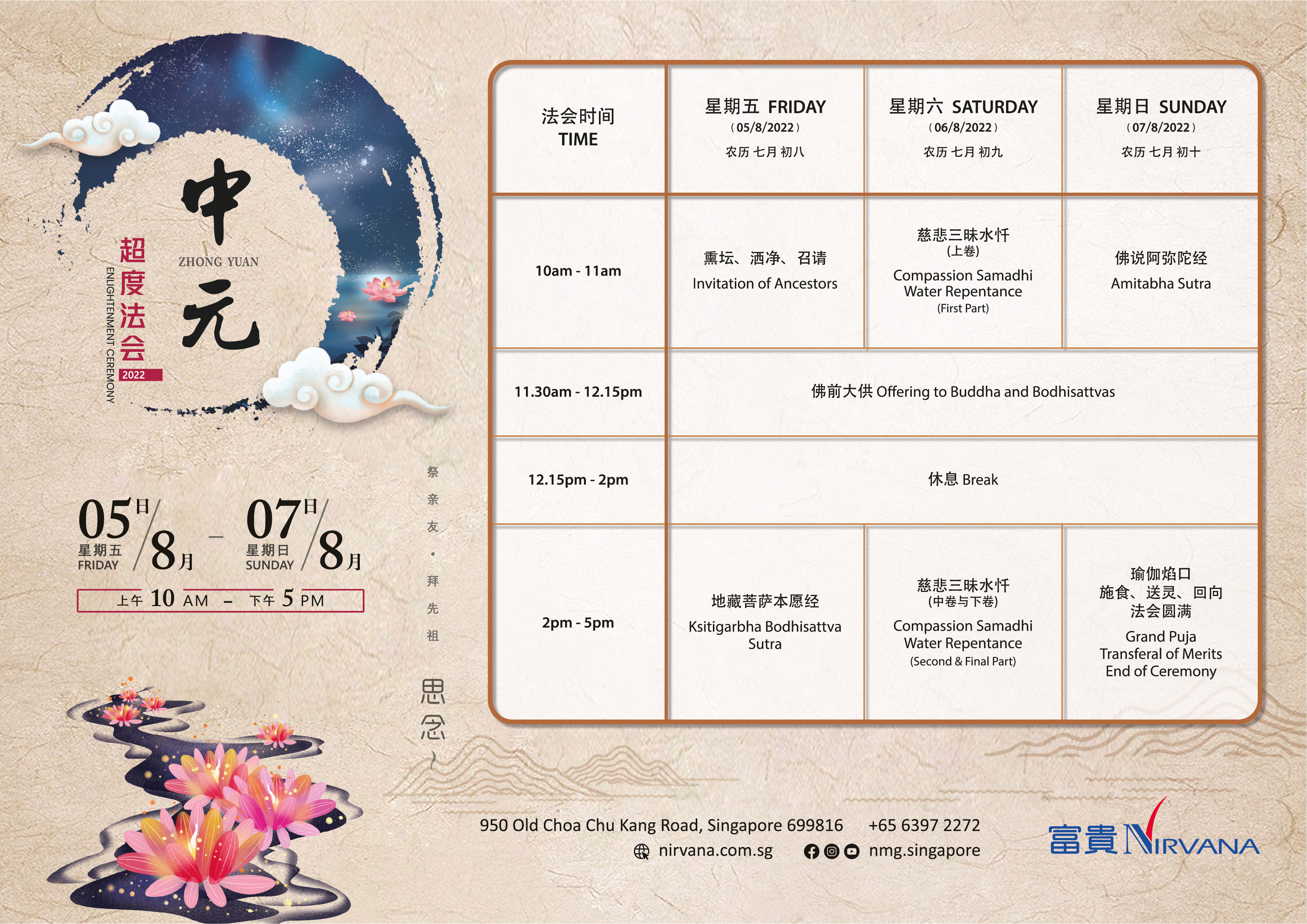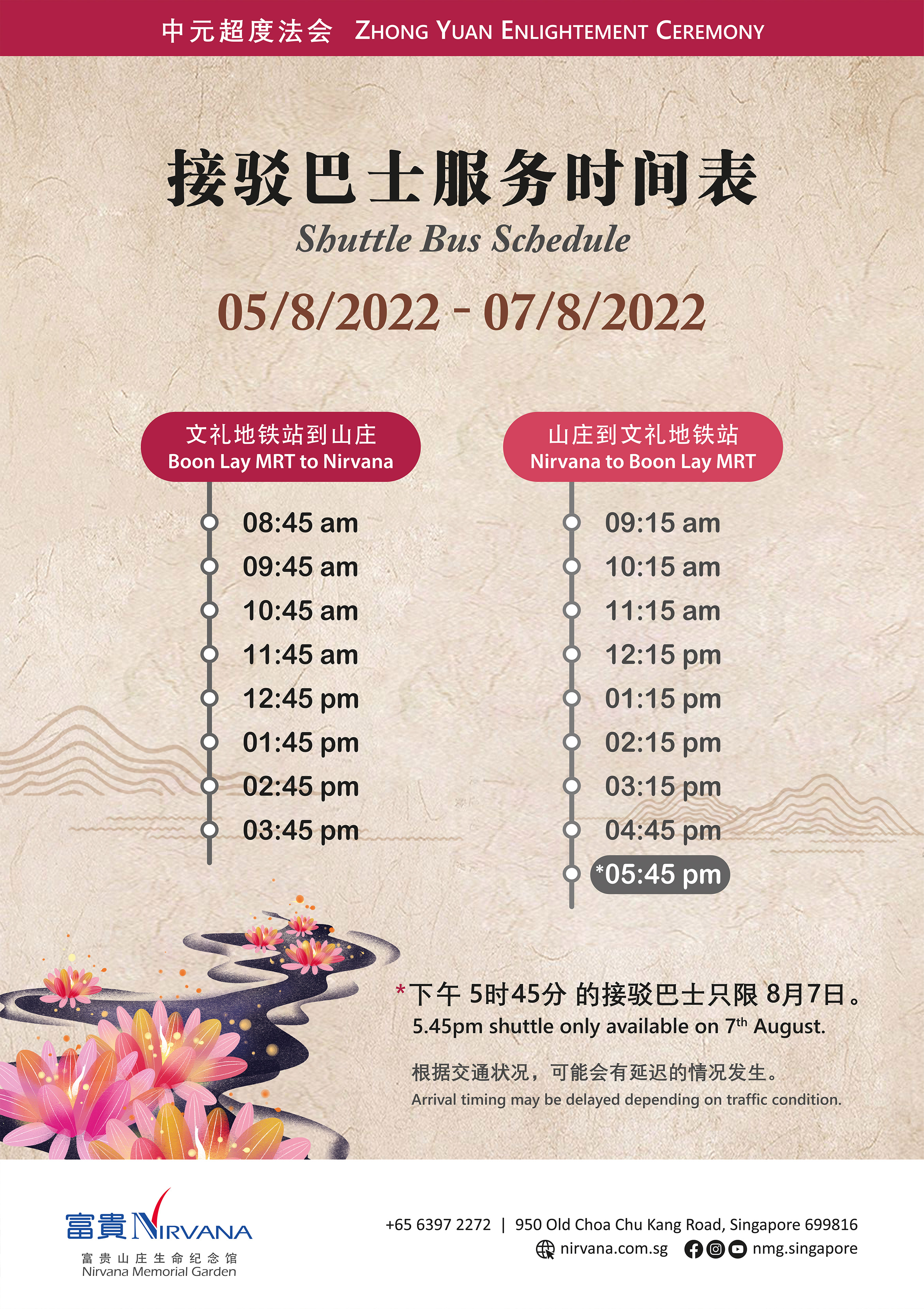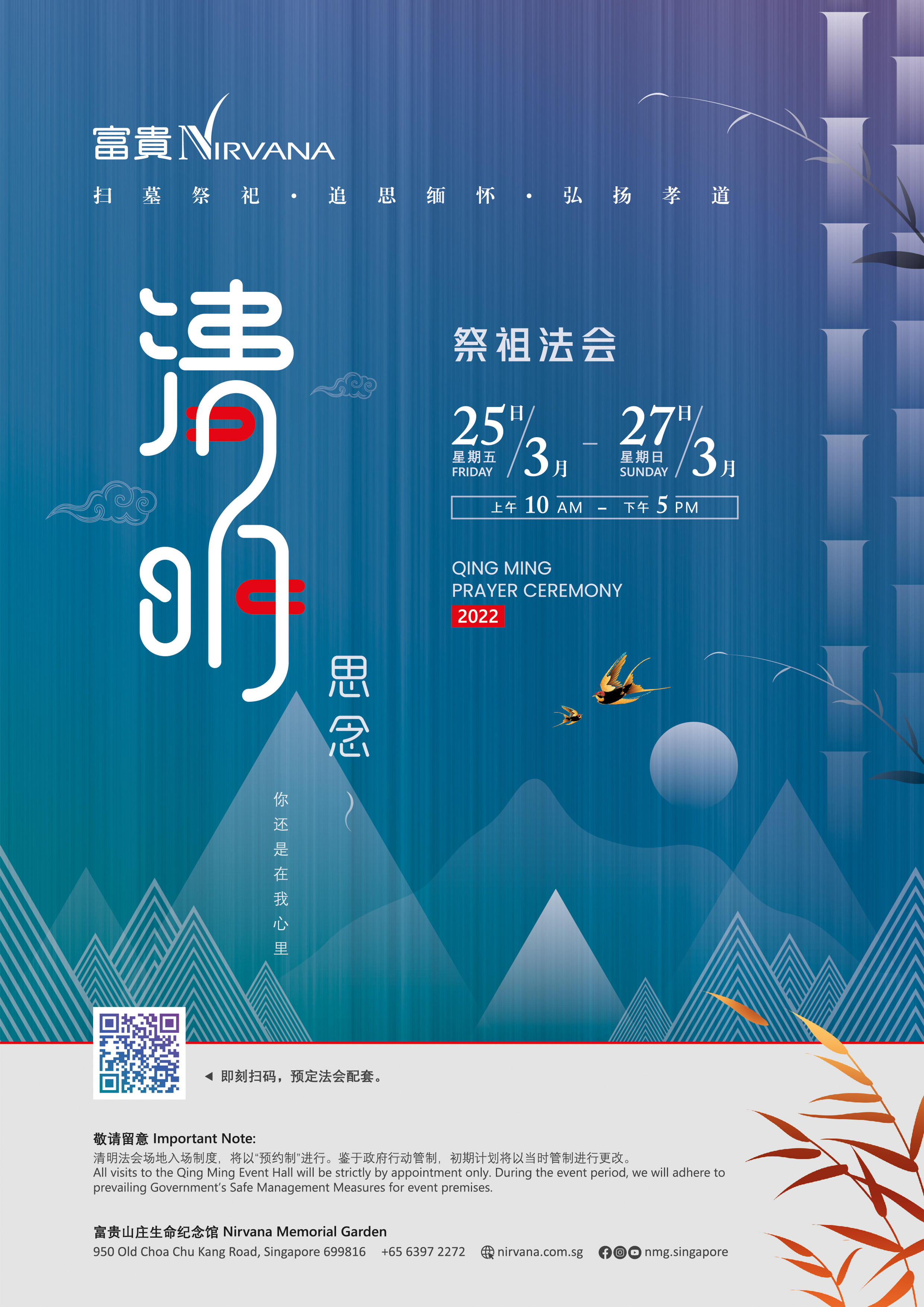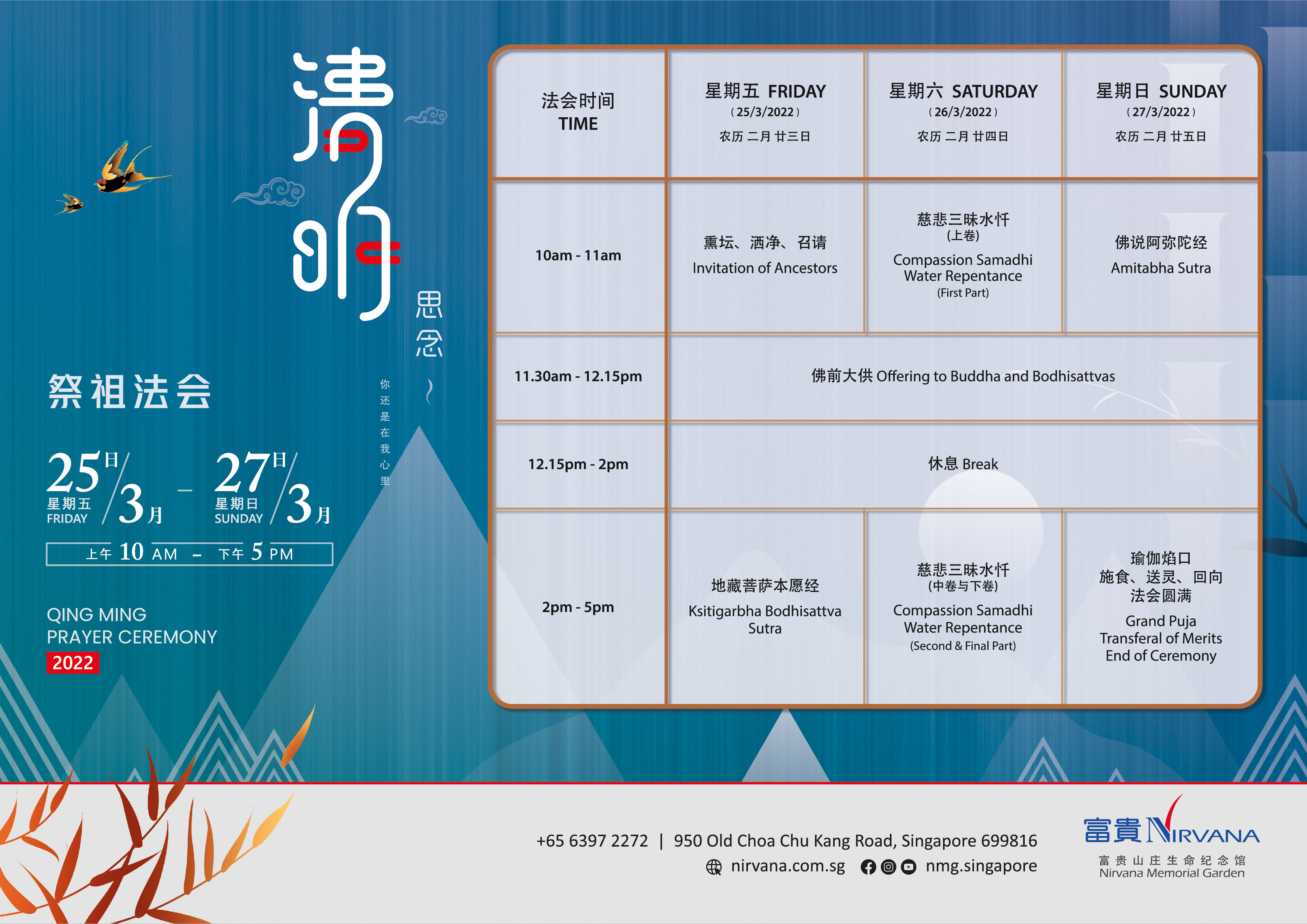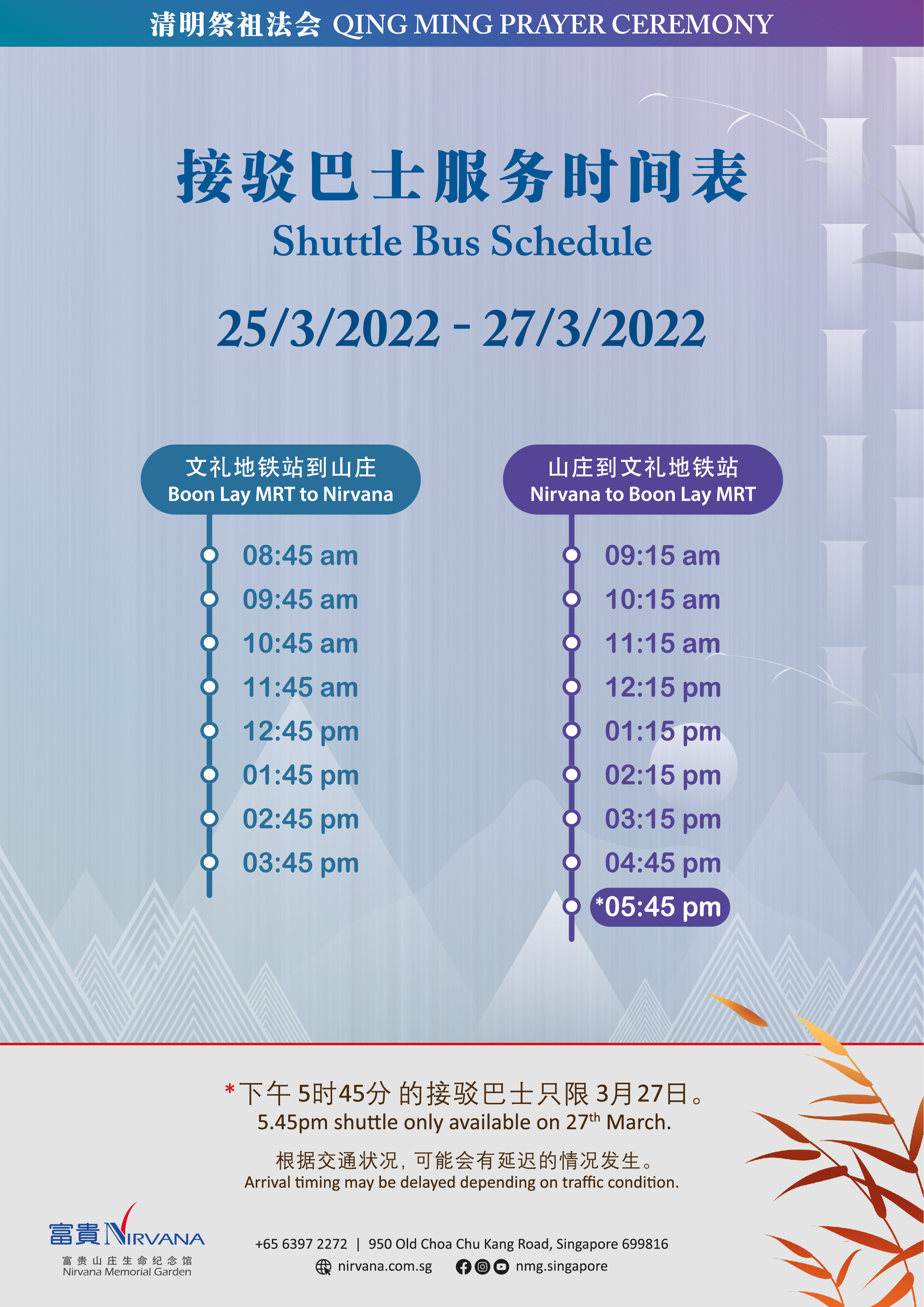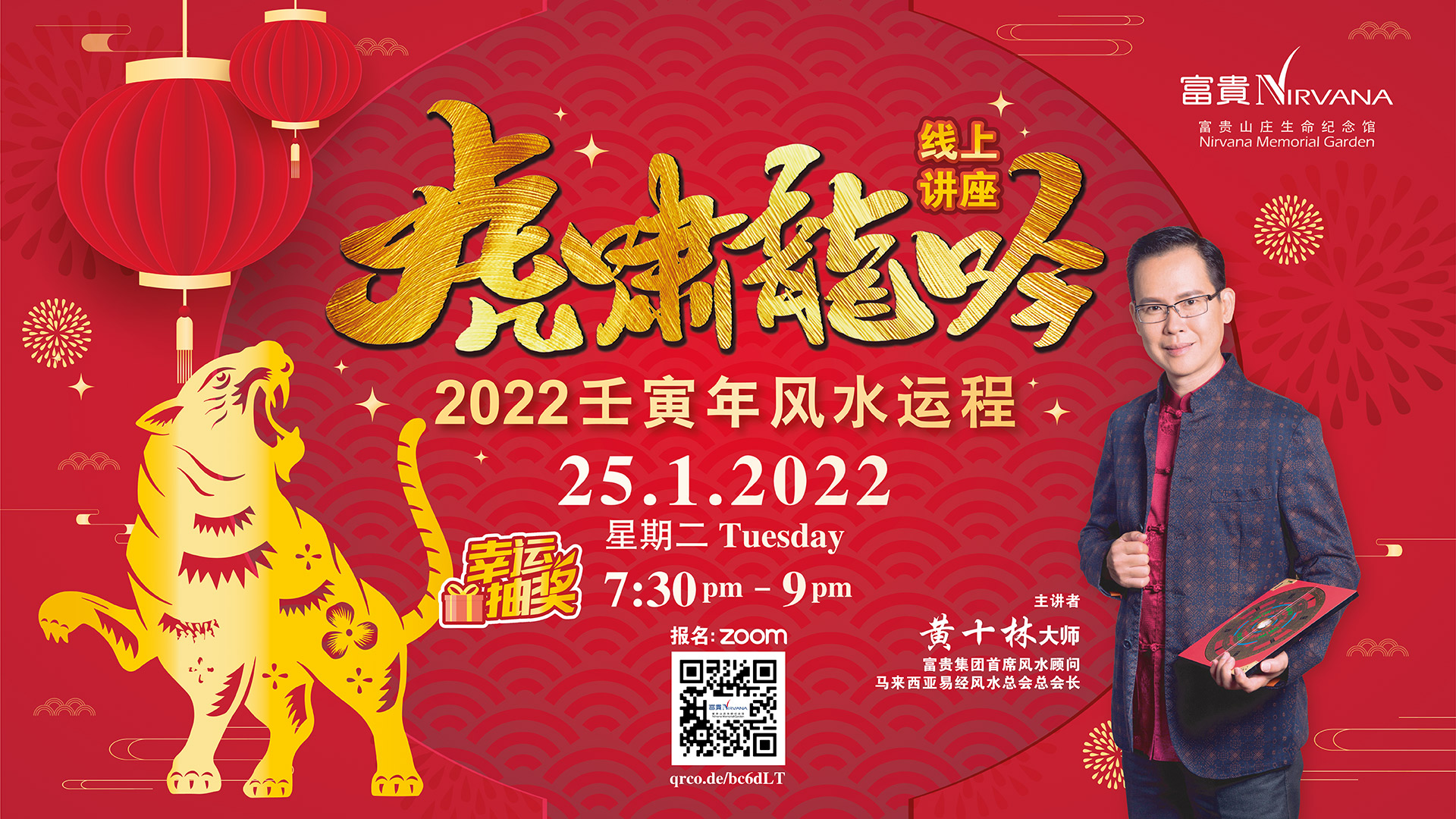 《虎啸龙吟》2022壬寅年风水运程 线上讲座
想要知道今年的运程吗?除了分享风水知识之外,还有 #幸运抽奖 !
赶紧报名我们的活动哦!
日期:1月25日 (星期二)
时间:7:30PM – 9:00PM
主讲者:黄十林 (富贵集团首席风水顾问,马来西亚易经风水总会长)
活动平台:ZOOM Webinar
免费报名链接: qrco.de/bc6dLT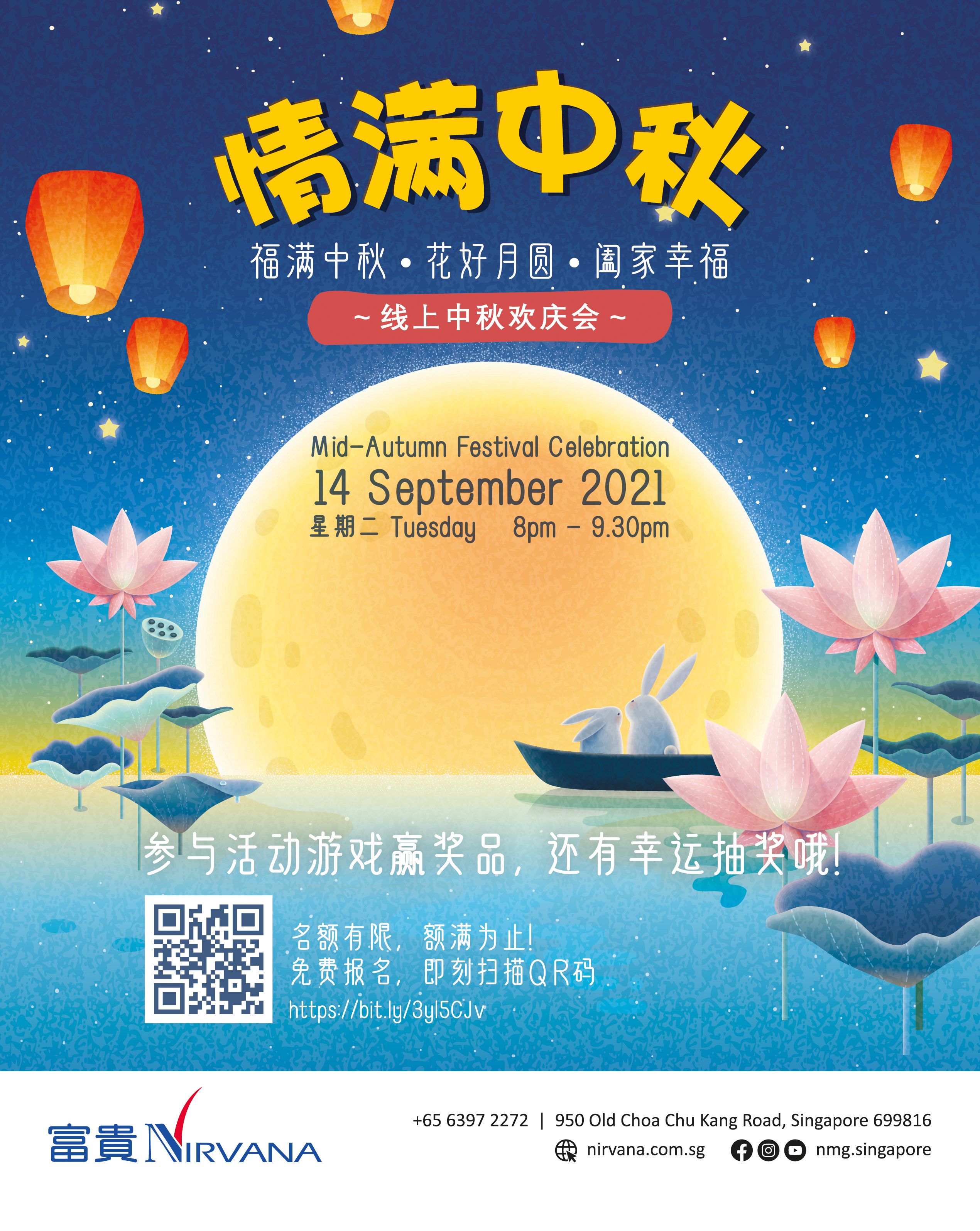 总价值 S$288 的奖品等待您来赢取!万勿错过啊啊啊~
参加《情满中秋》线上欢庆会
的一位幸运儿将获得一套 "四大天王" 猫山王榴莲冰皮月饼 (S$118) ,六位游戏赢家将会赢得 GRAB Food Voucher (S$20)。还有无数惊喜等着您!
观看FB直播也有奖品哦!点赞并分享直播的五位观众将有机会赢的 GRAB Food Voucher (S$10)。
请准时上线,进入活动平台后才能参与幸运抽奖、玩游戏等等… 免费报名,名额有限!
《情满中秋》~ 线上中秋欢庆会~
日期:9月14日 (星期二)
时间:8:00pm -9:30pm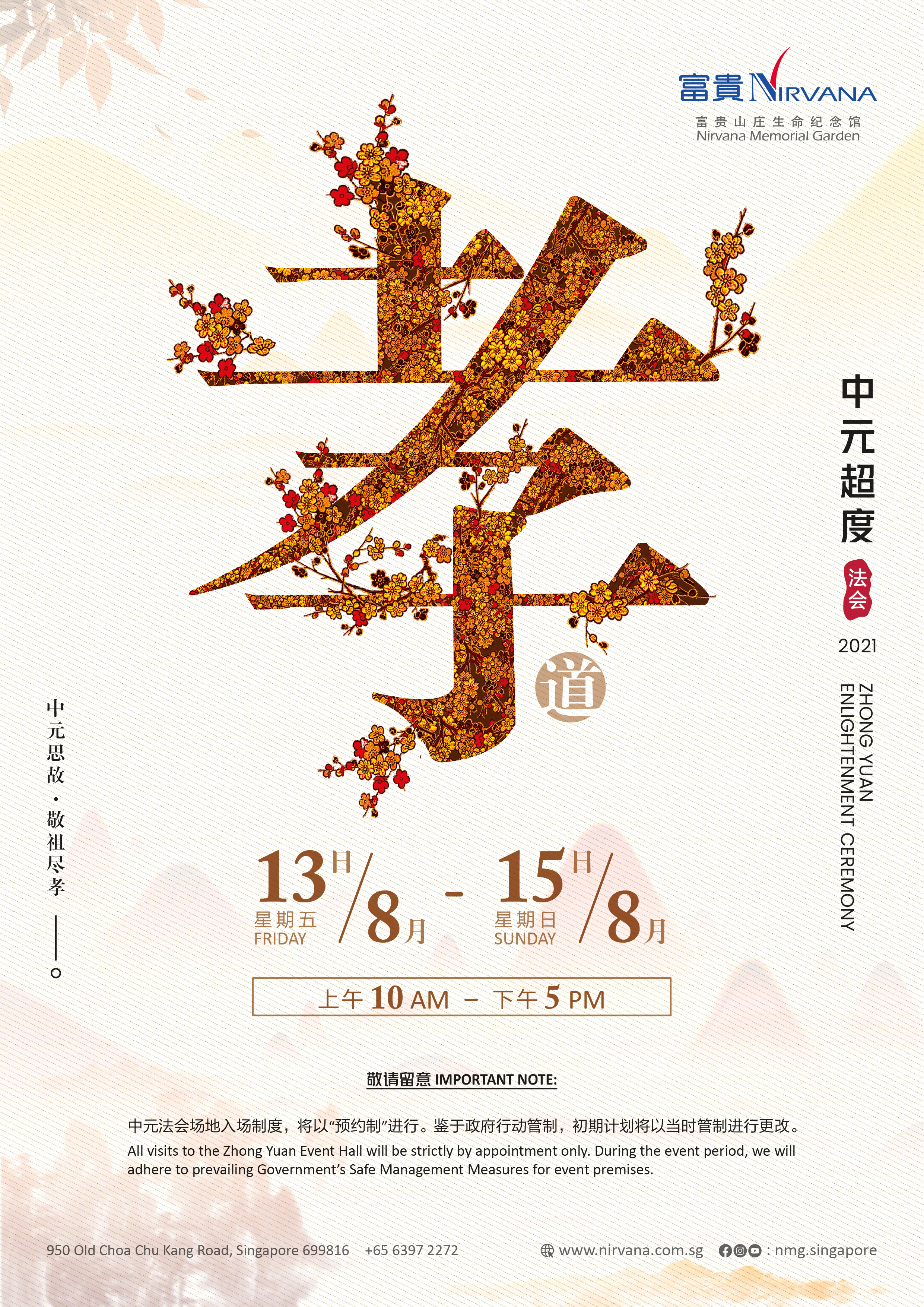 ---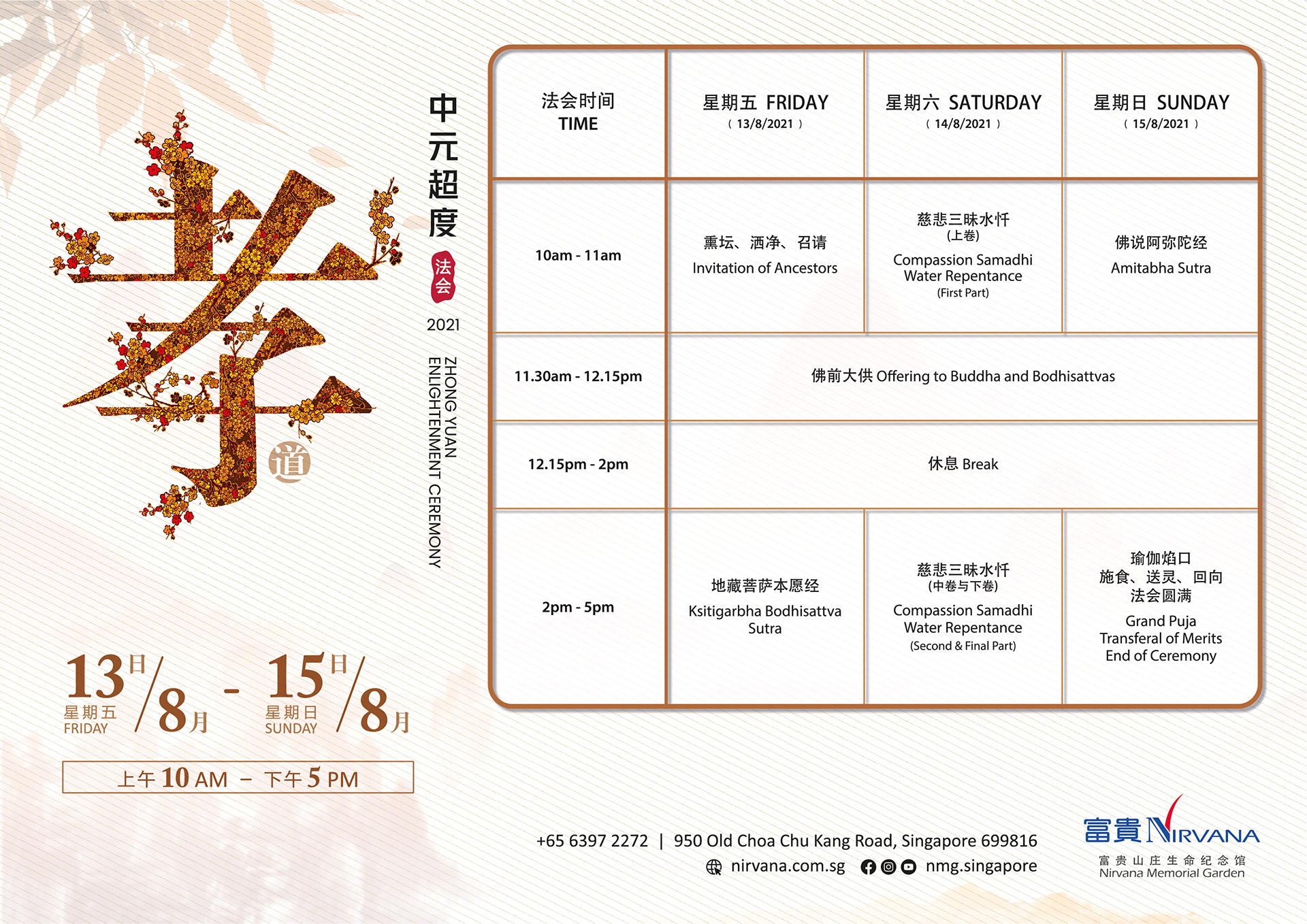 ---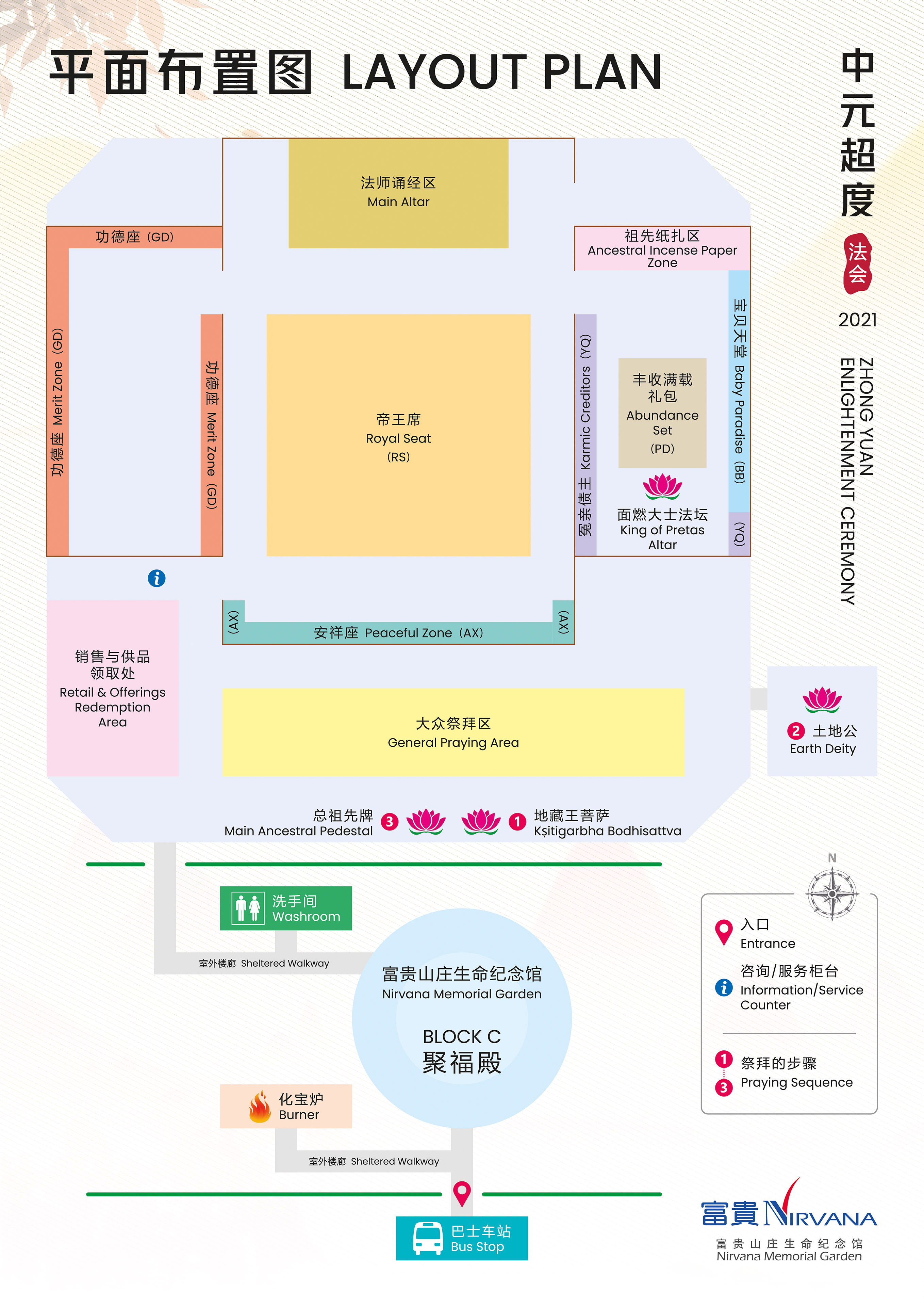 ---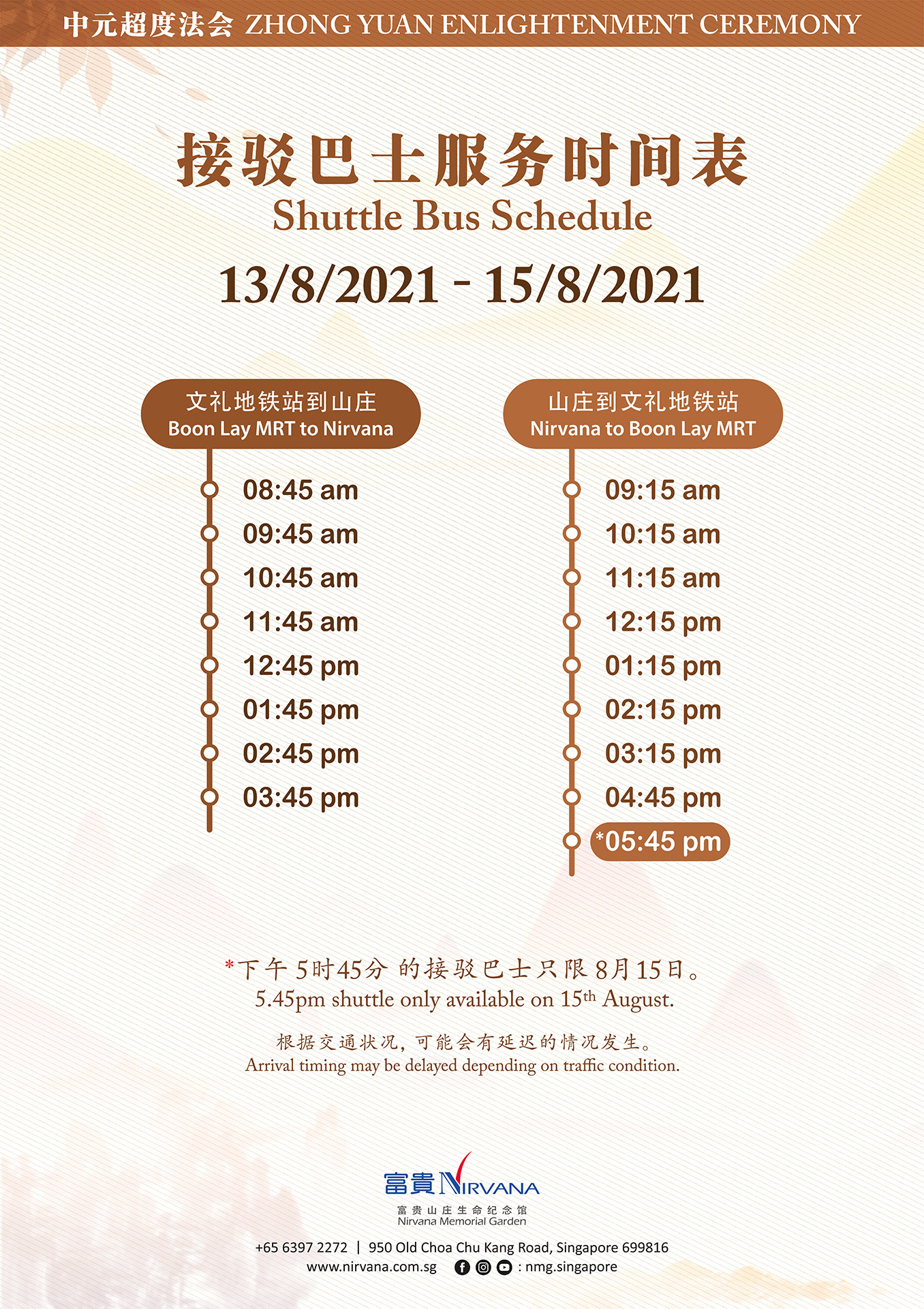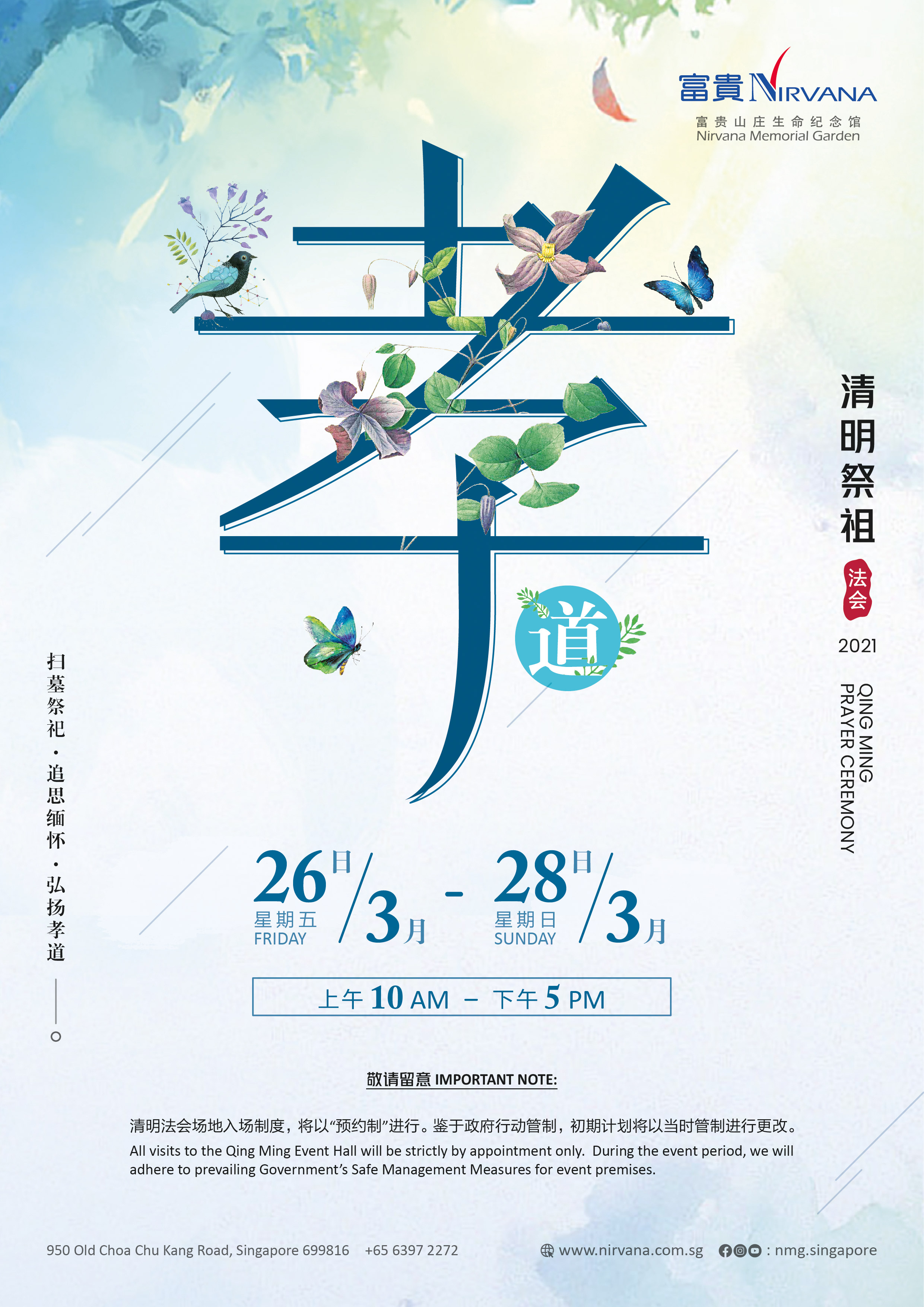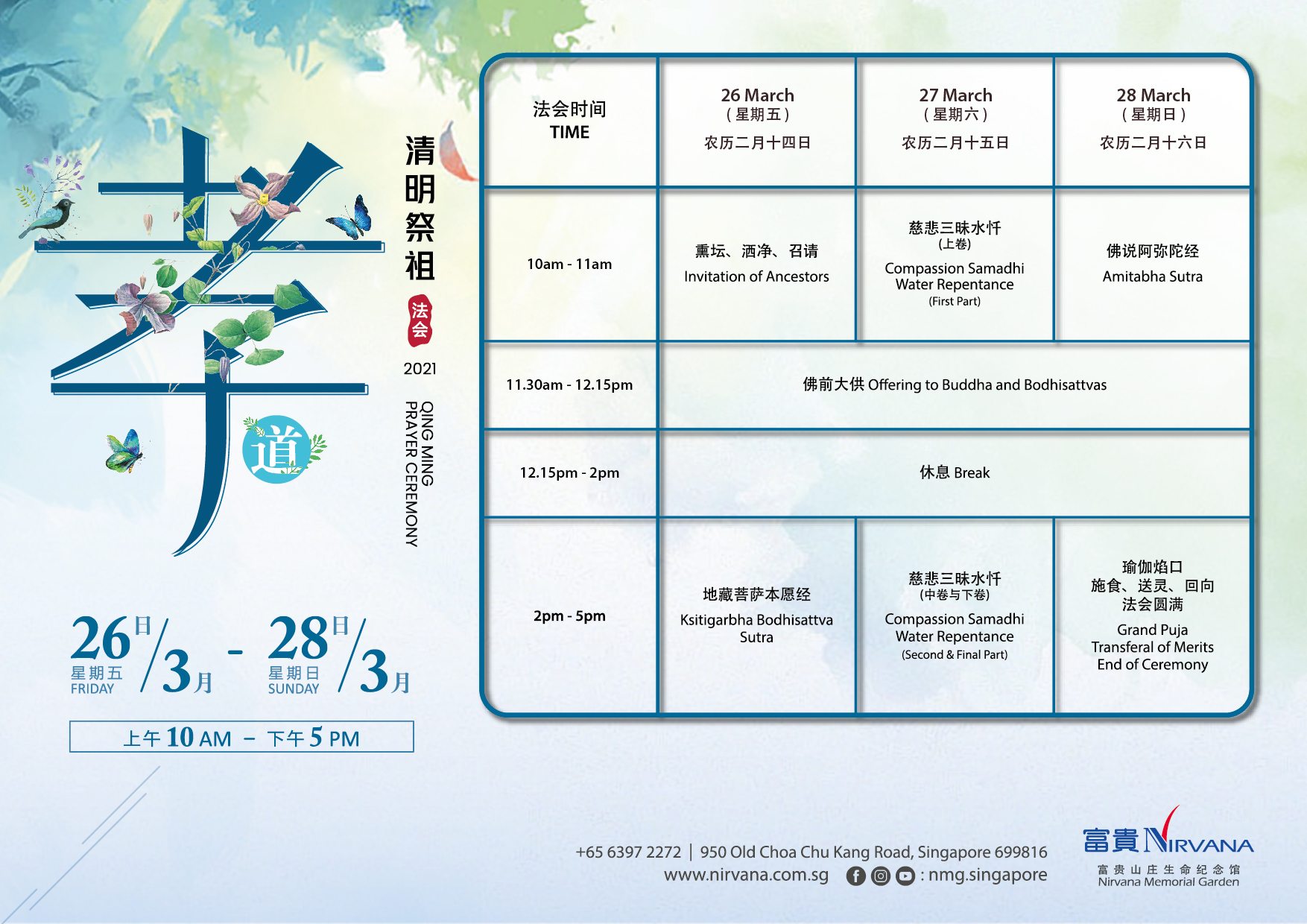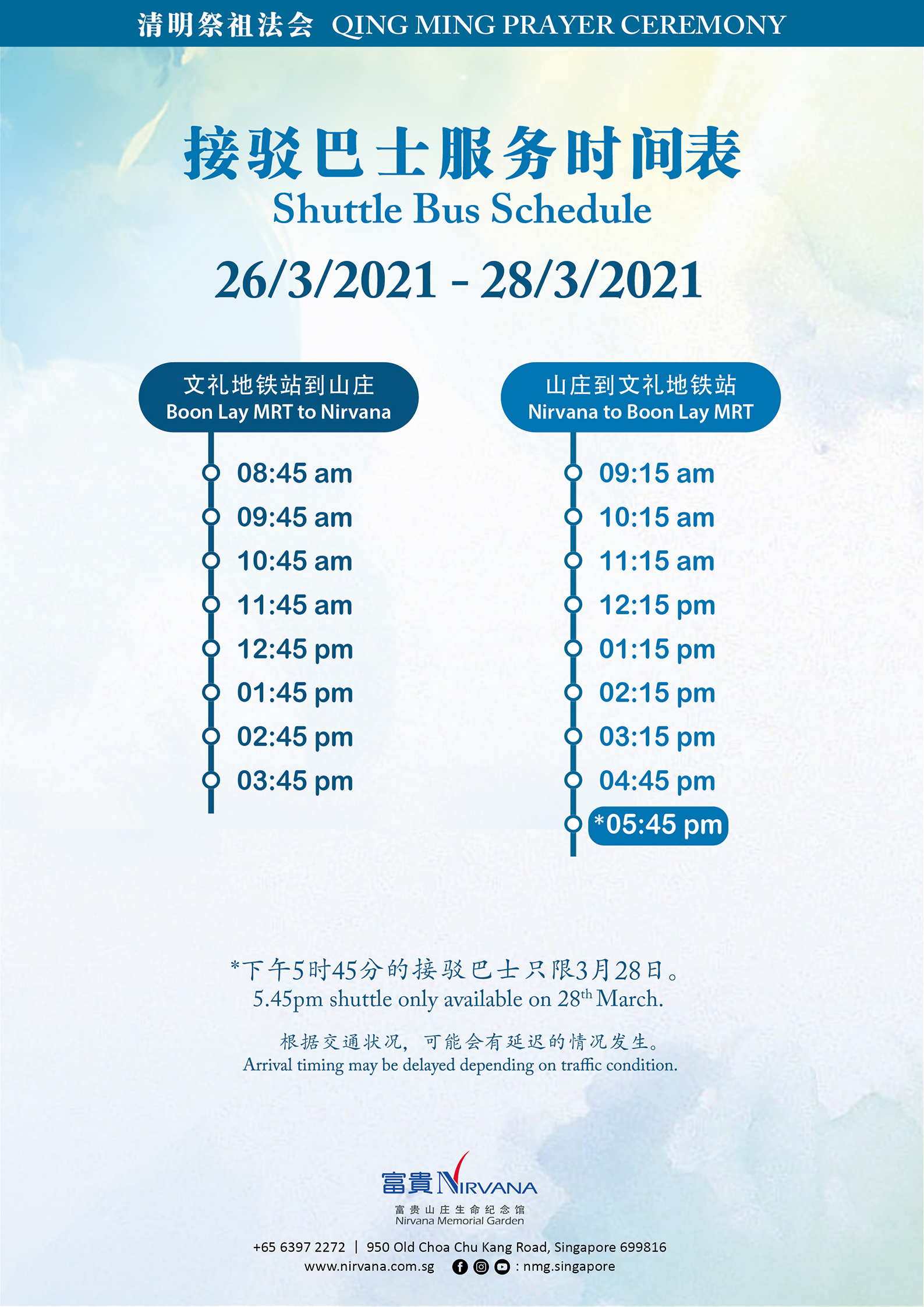 Qing Ming Festival falls on 4th April this year 2021. It is a Chinese tradition for families to visit their late family members' resting place 10 days before or after the actual day of Qing Ming Festival.
Nirvana Memorial Garden will be commemorating Qing Ming on 26 March to 28 March 2021.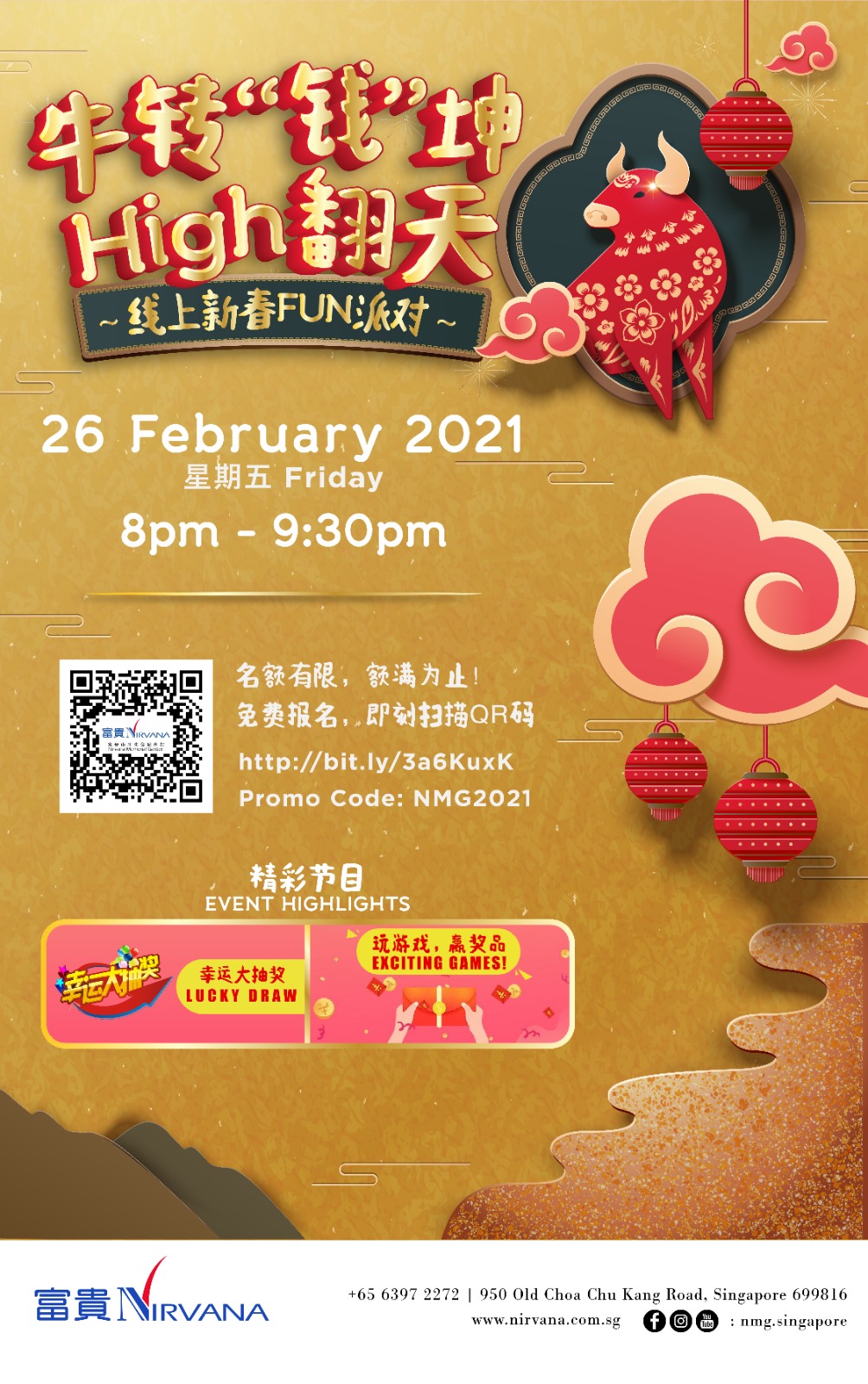 On this year's Lantern Festival, some different 💥💥💥 hosted by virtual webinar!
On such a special day, let's celebrate the festival together at home!
Lucky draw and games will only be played on the Zoom platform, please log in and stay in front of the screen!
➡️Please enter Promo Code: NMG2021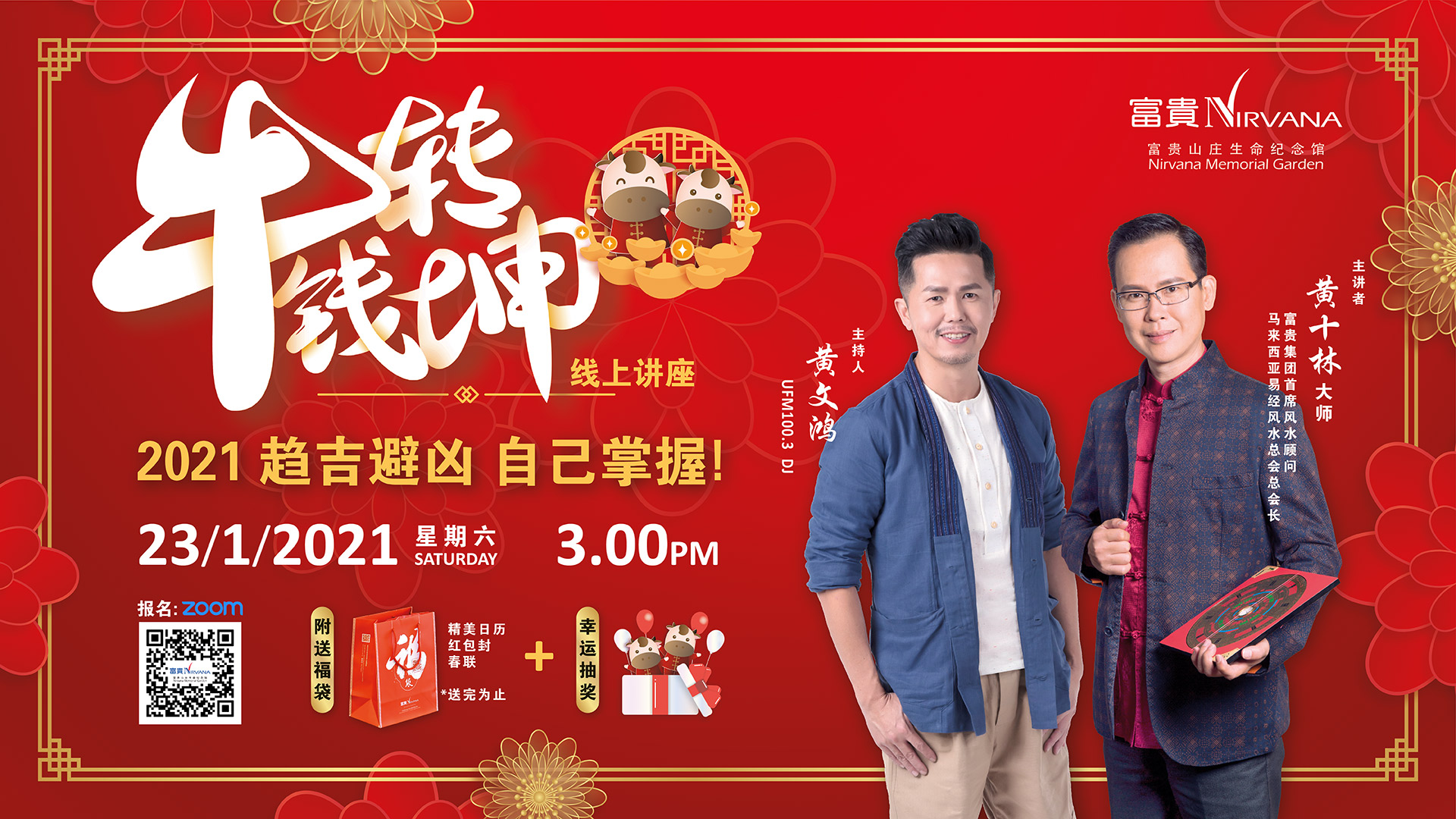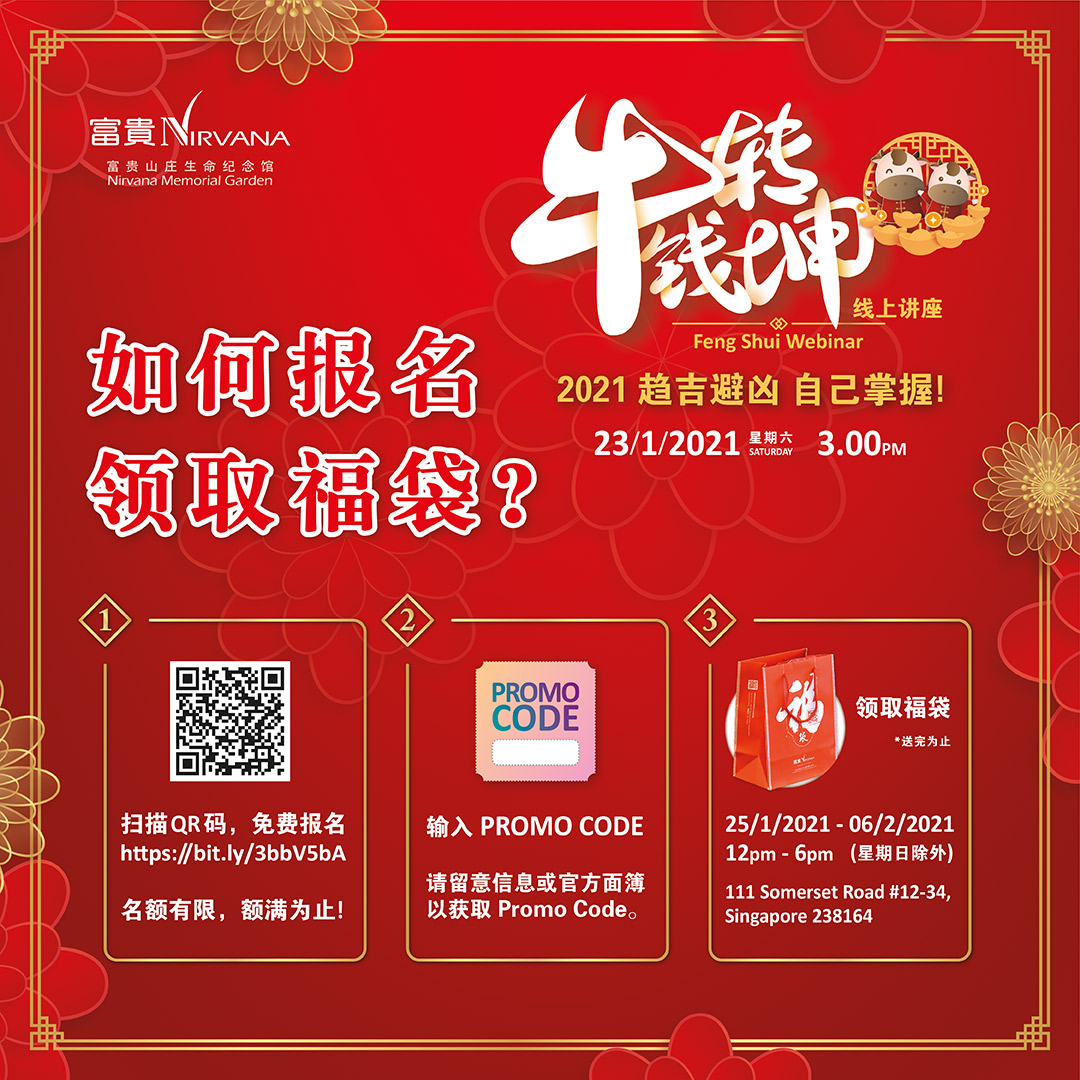 Journey along with UFM 100.3 DJ Huang Wen Hong, and Master Wong. Chief Fengshui Consultant of Nirvana Memorial Garden, as they pave the path for a new year.
Get your tickets today at https://bit.ly/3bbV5bA
Please enter Promo Code: NMG2021