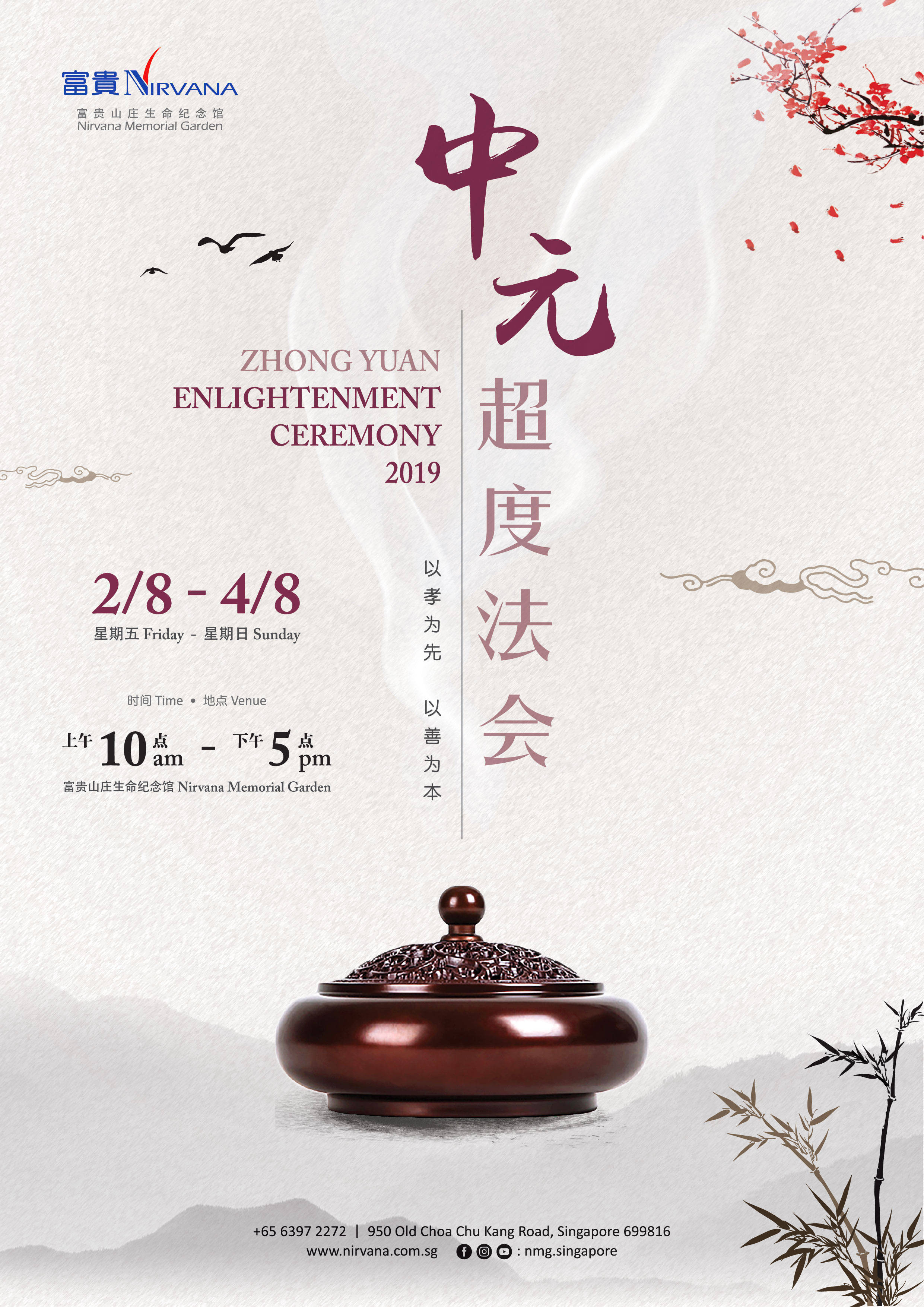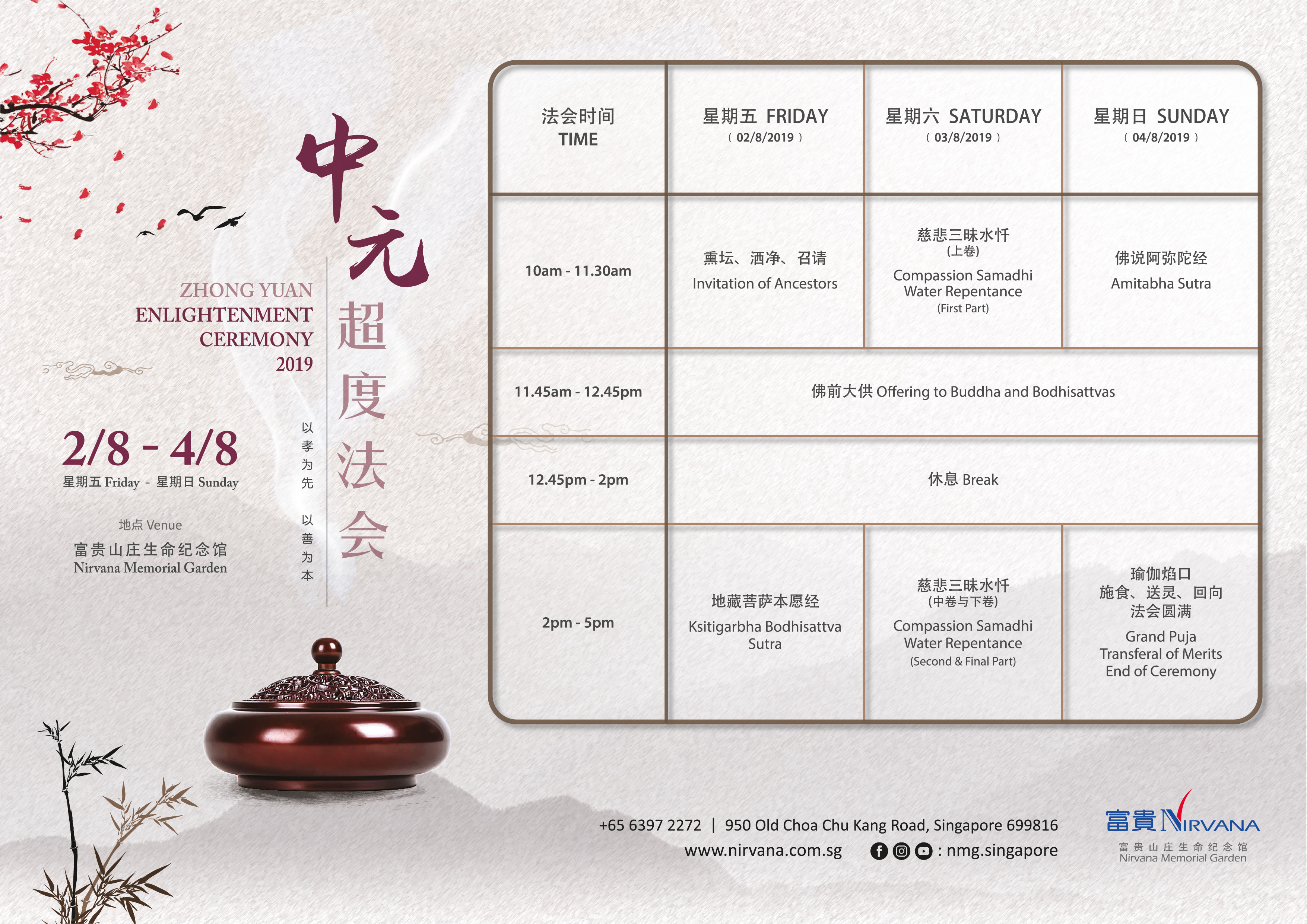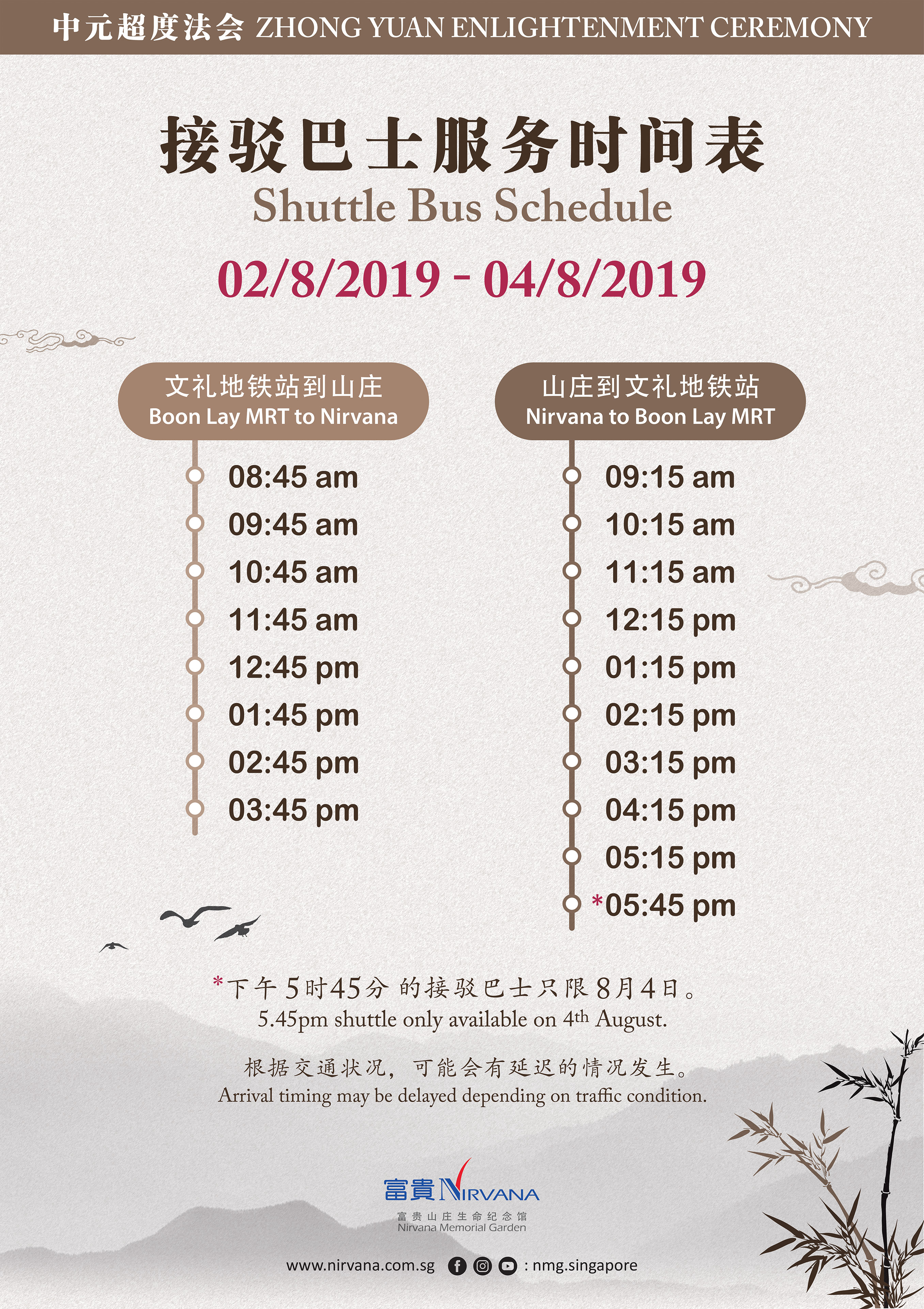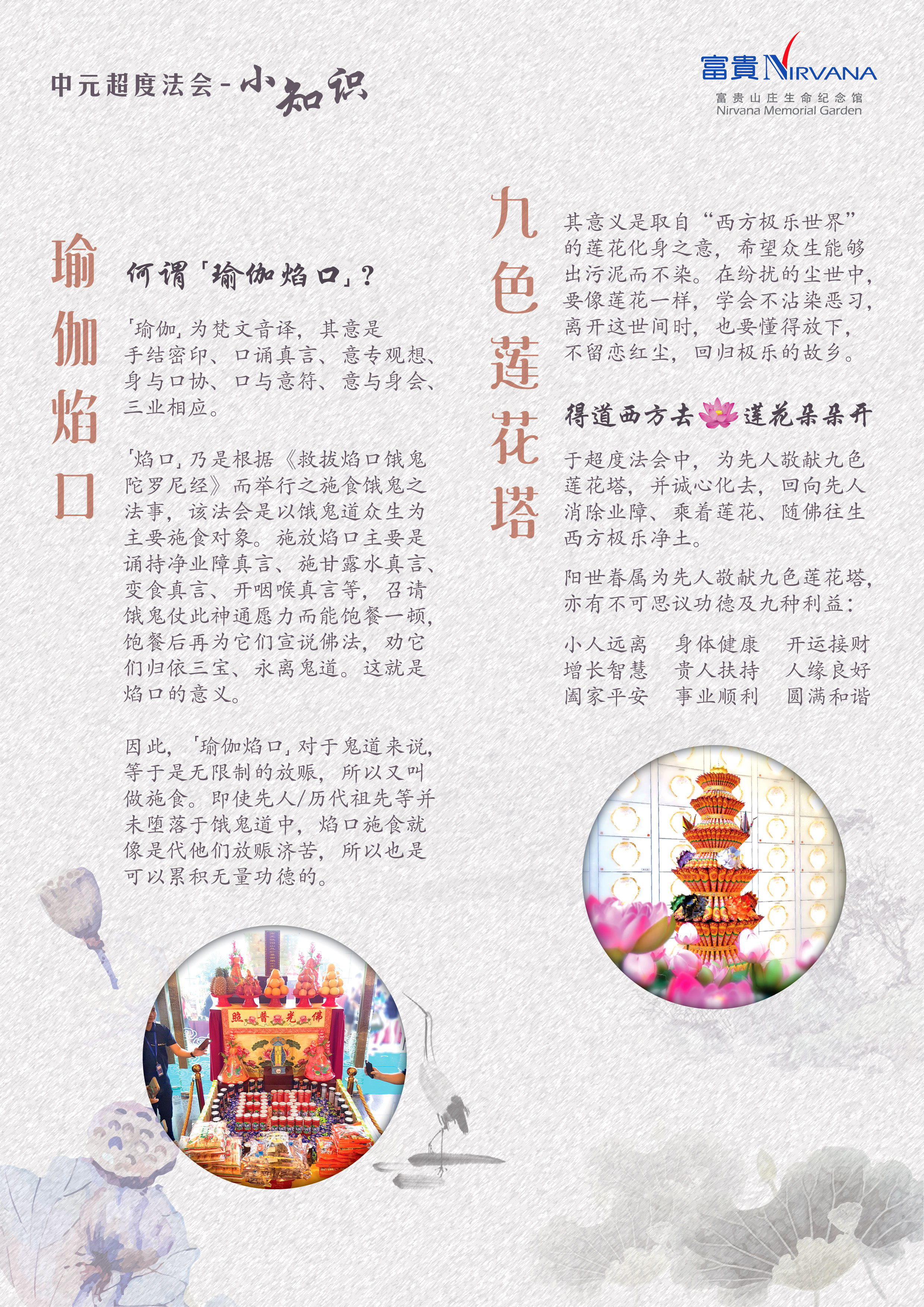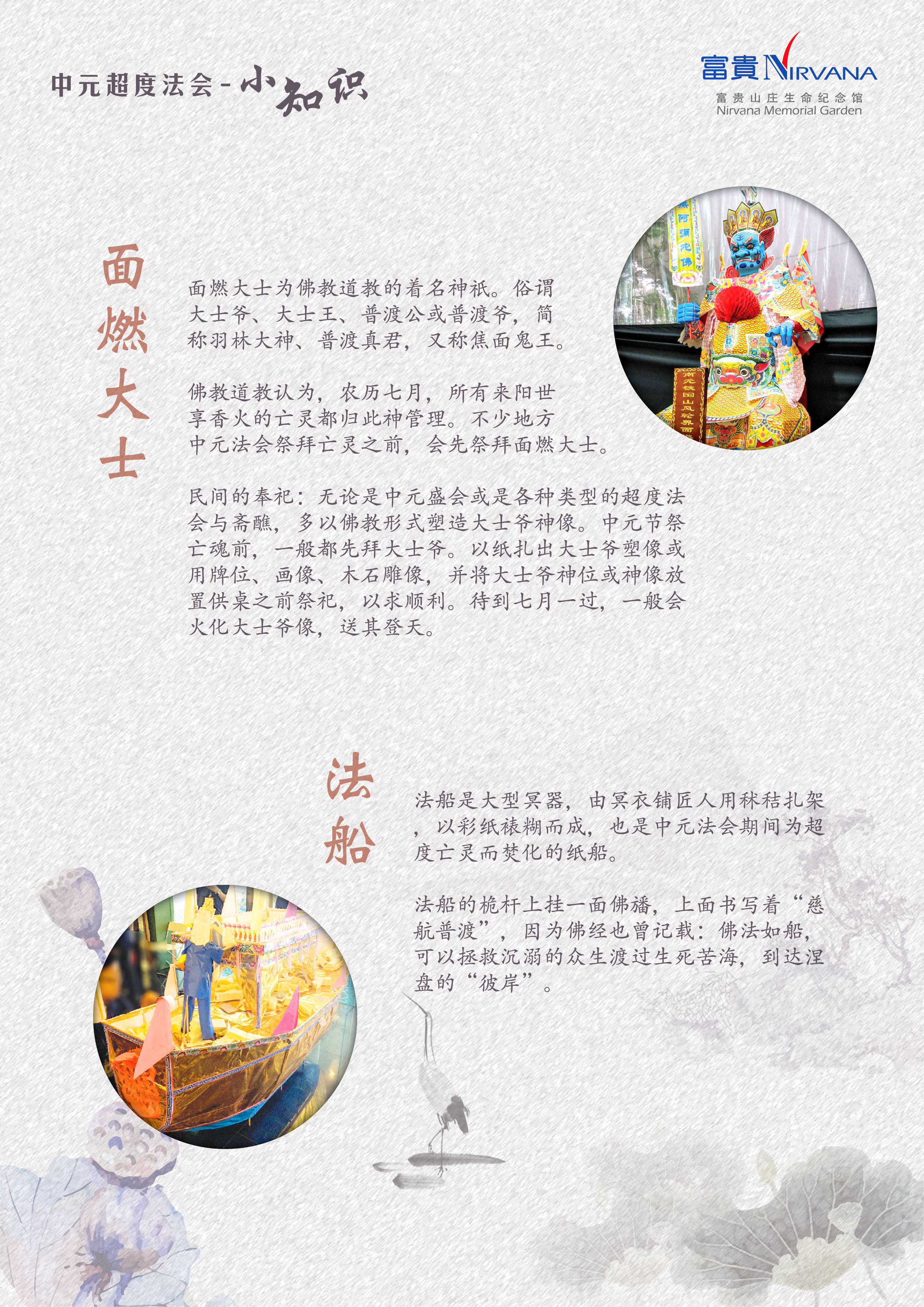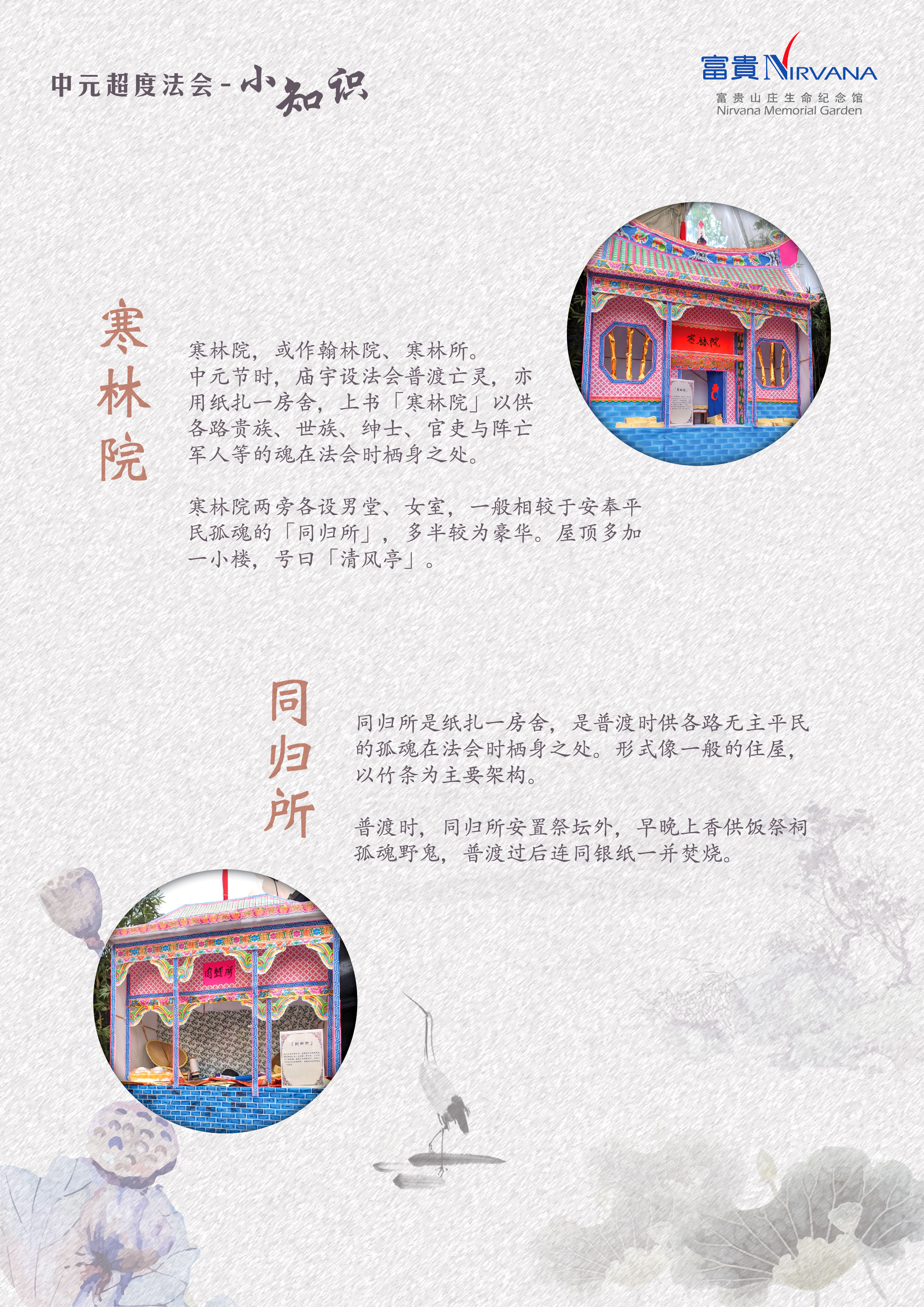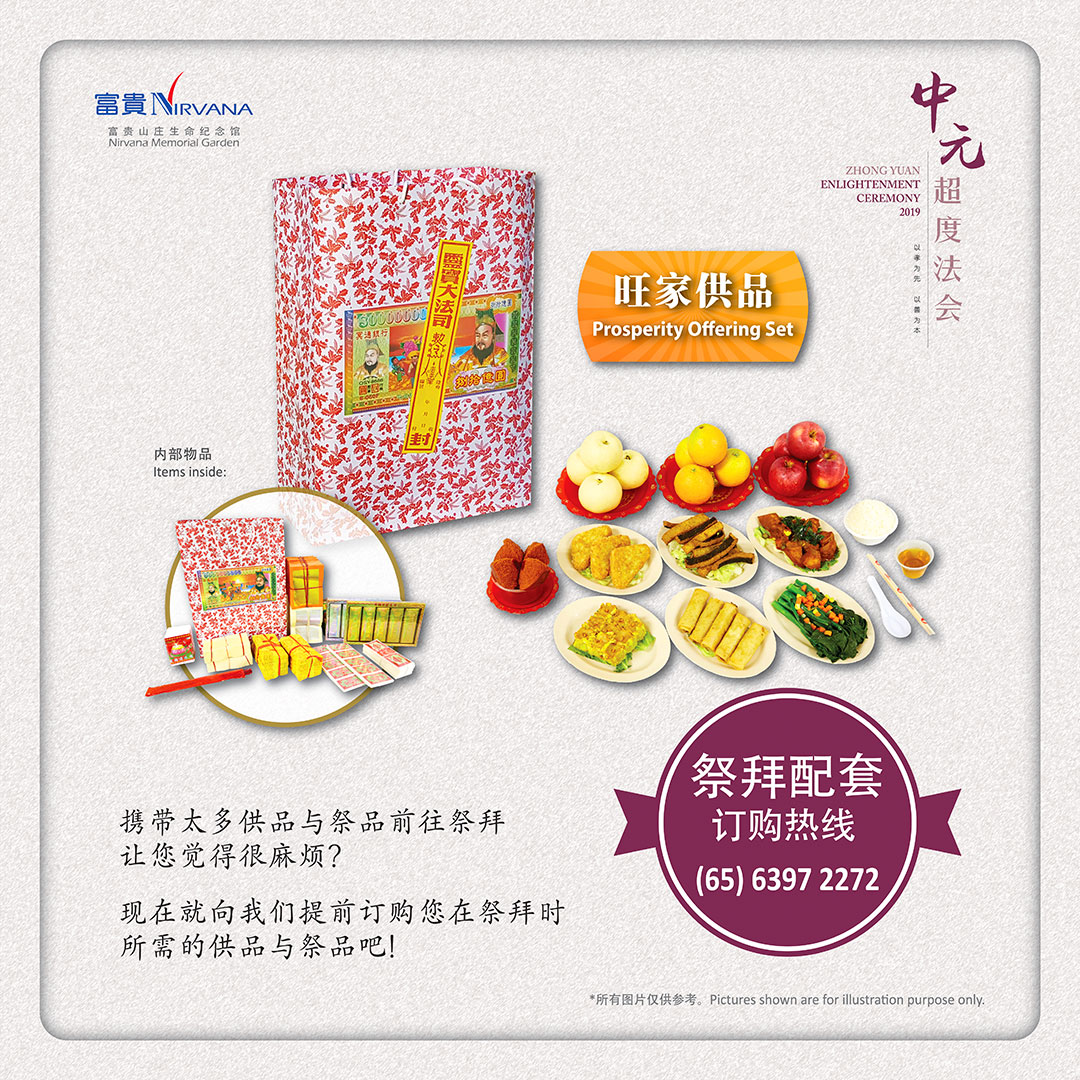 To celebration Dragon Boat Festival, Nirvana Memorial Garden will be giving out vegetarian red bean dumplings on 7 June 2019, 12.30pm, Cookhouse. While stocks lasts!
Find us on FB @nmg.singapore for more event updates.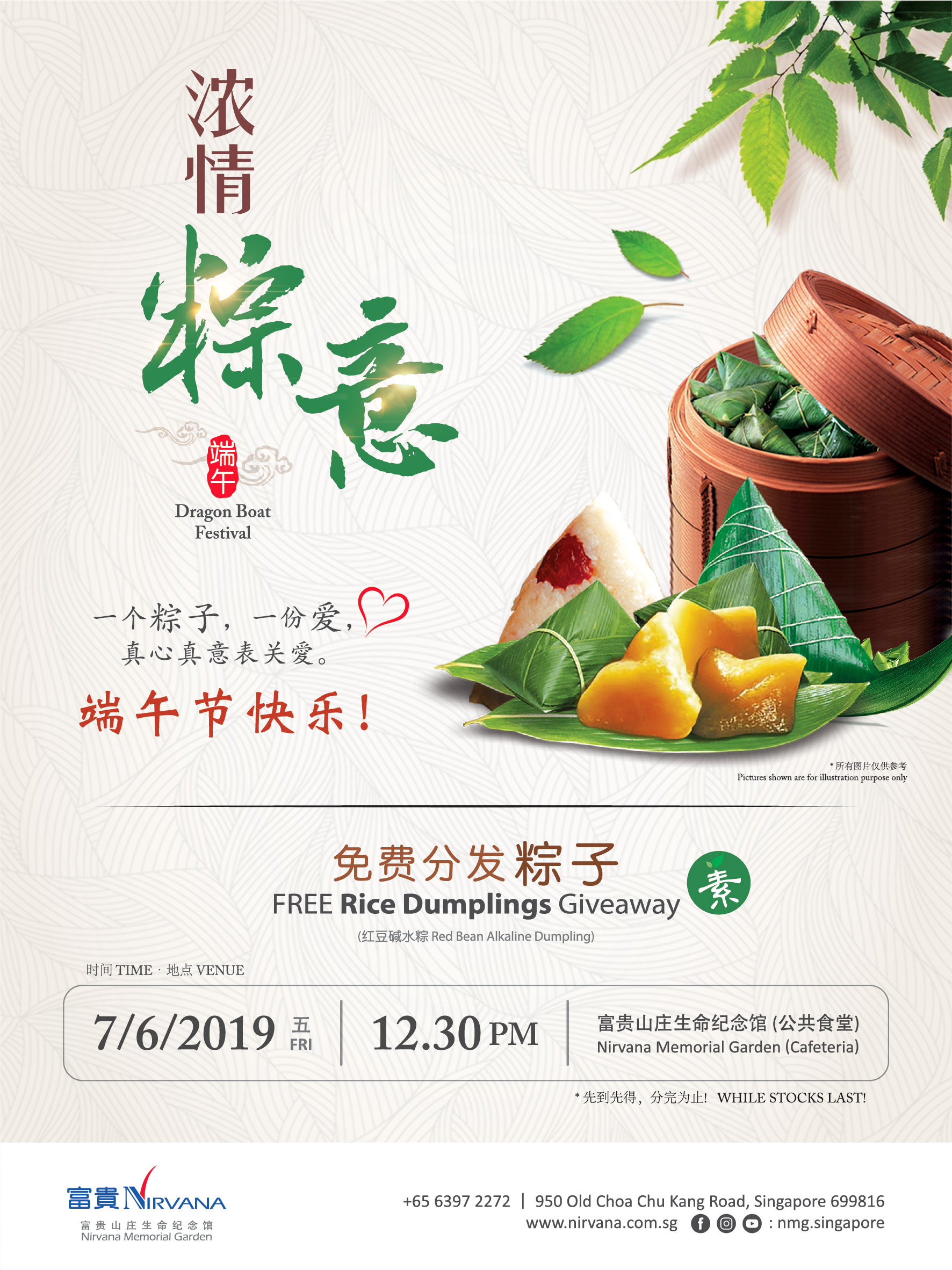 Vesak Day commemorates the birth, enlightenment, and nirvana of Buddha. Many devotees will head over to Buddhist temples to take part in prayers and rituals, such as bathing the Prince Sidhhartha with scented flower water, which Buddhists believe will purify the mind and body, leading to a blissful and enlightened life.
Commemorating the birth and enlightenment, the final nirvana of the Buddha.
Nirvana Memorial Garden will be celebrating Vesak Day on 19th May 2019, Sunday. 10am to 2pm.
Celebrate with Vesak with us! Like and follow our Facebook for more information at @nmg.singapore.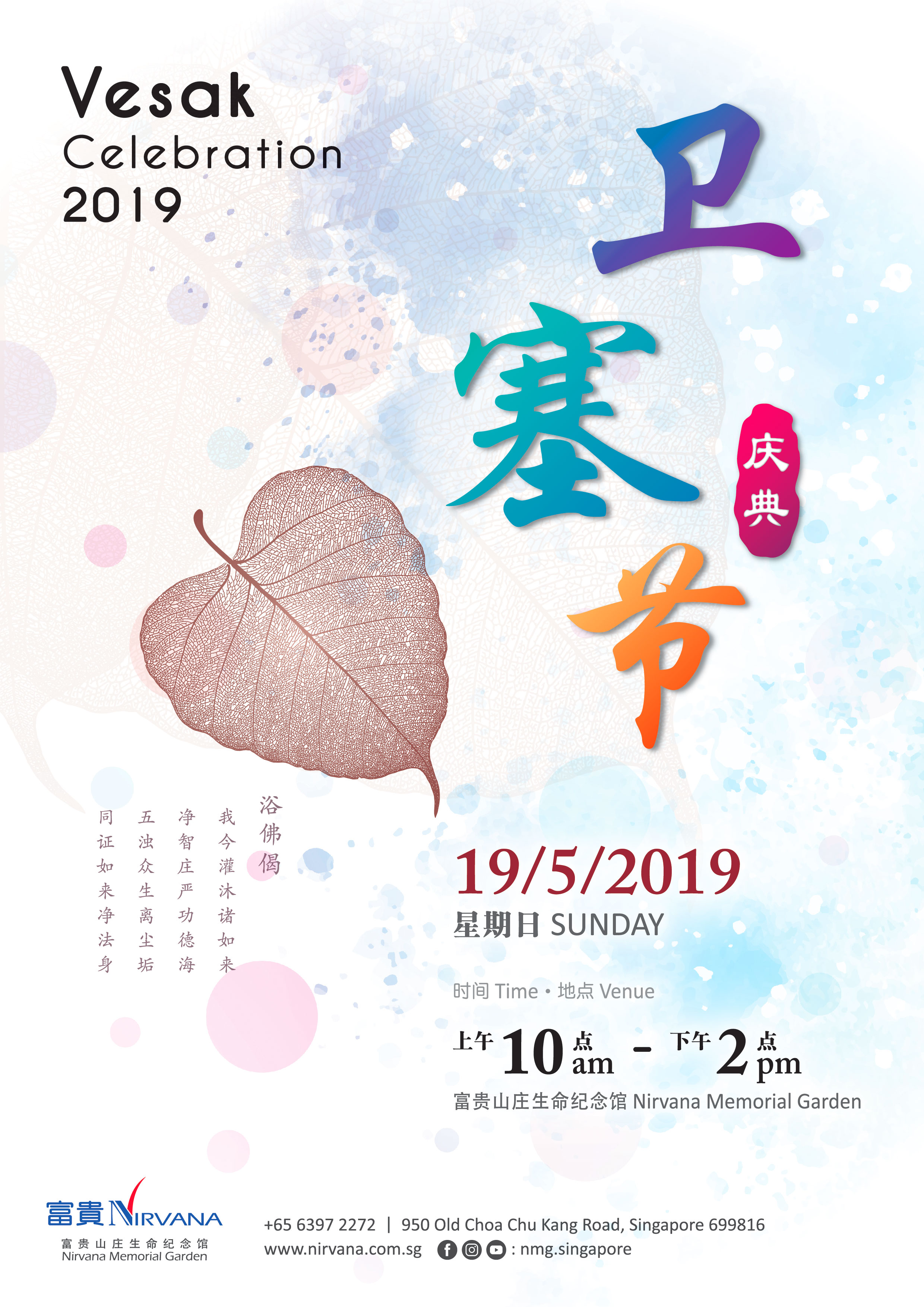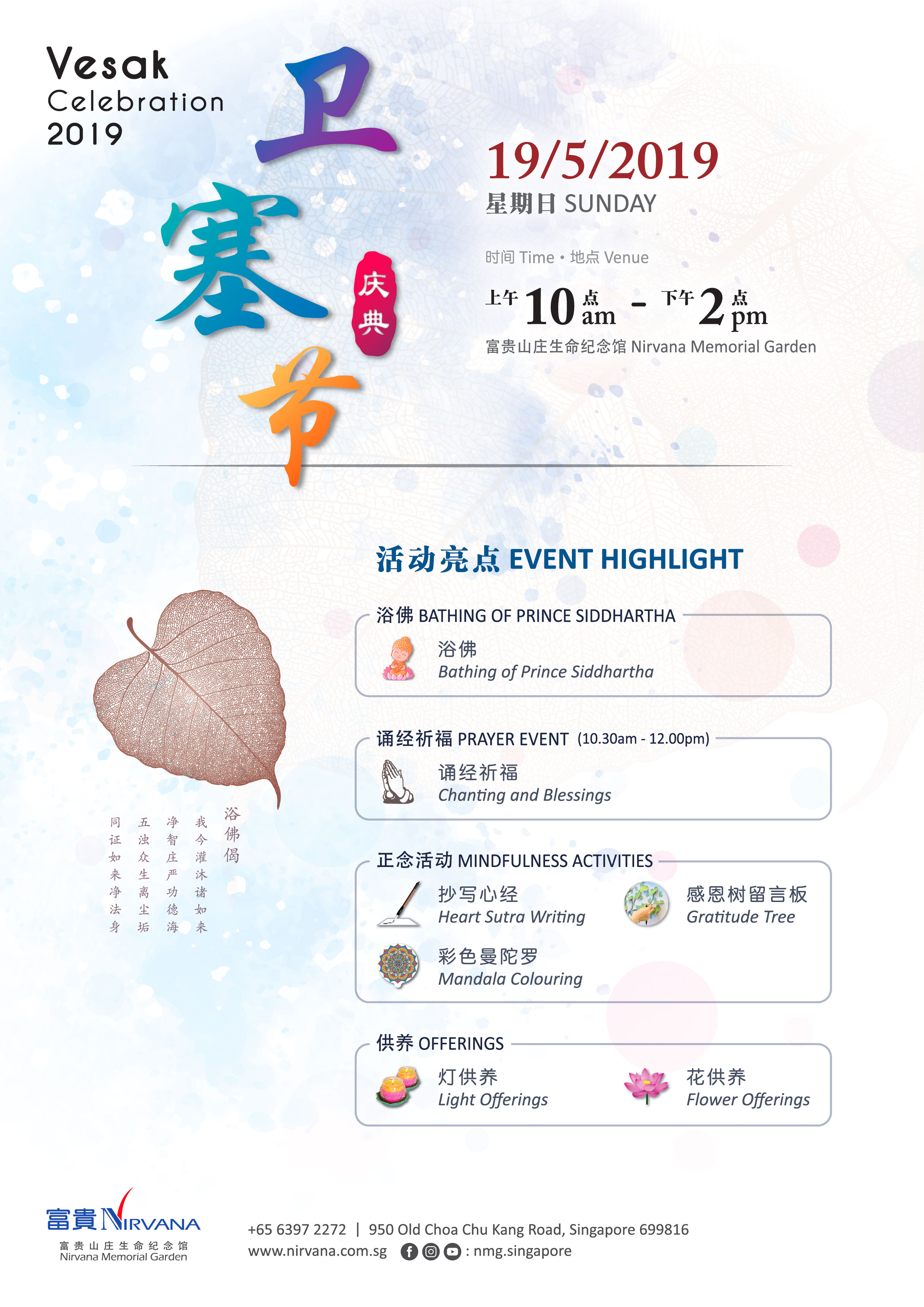 First Life Managing Director Seminar 2019 Singapore
Congratulations to the class of 180 participants.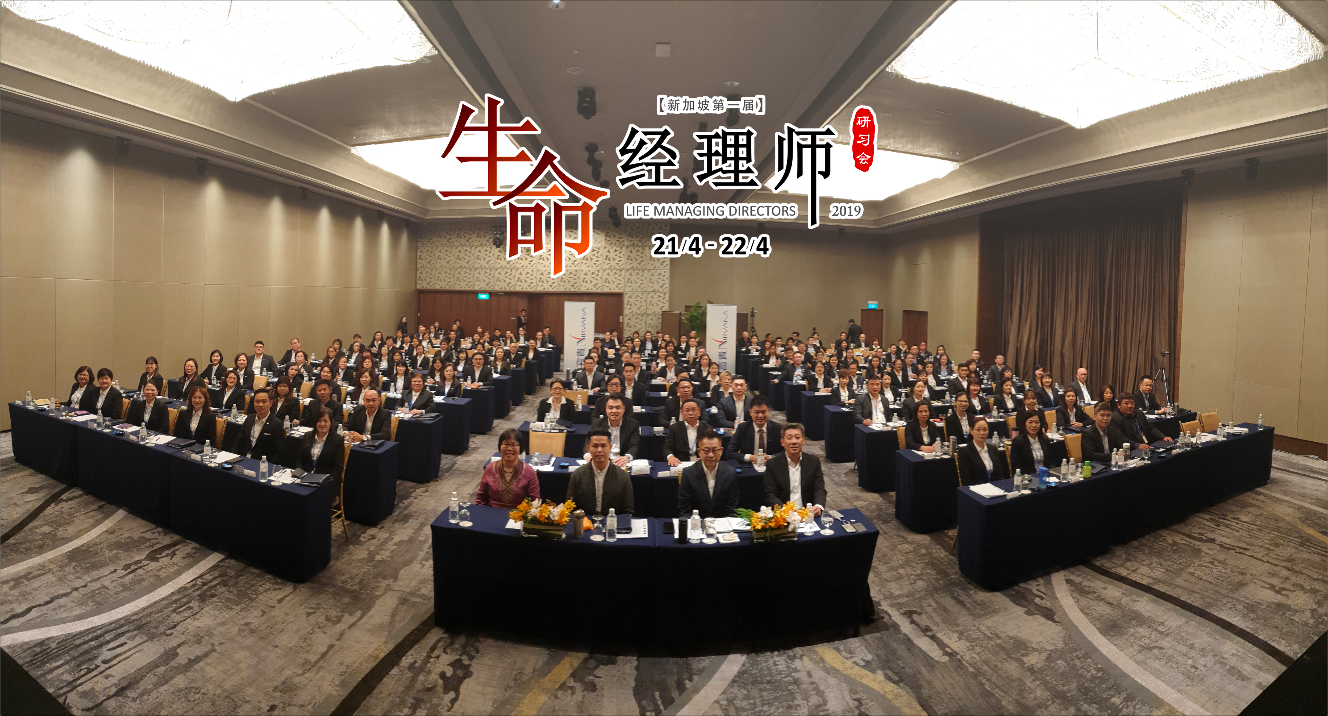 【#生命经理师】新加坡第一届生命经理师研习会的回顾影片剪辑好了,让我们一起来找回初衷,坚持初衷,把爱传递,共同履行生命经理师的使命与责任。#classof2k19#lifelonglearning#lifemanagingdirector

Posted by Nirvana Memorial Garden Singapore on Wednesday, 24 April 2019
Qing Ming Festival falls on 5th April this year 2019. It is a Chinese tradition for families to visit their late family members' resting place 10 days before or after the actual day of Qing Ming Festival.
Nirvana Memorial Garden will be having two seasons of Qing Ming Prayer Ceremony
Season 1: 29 March 2019 to 31 March 2019
Season 2: 12 April 2019 to 14 April 2019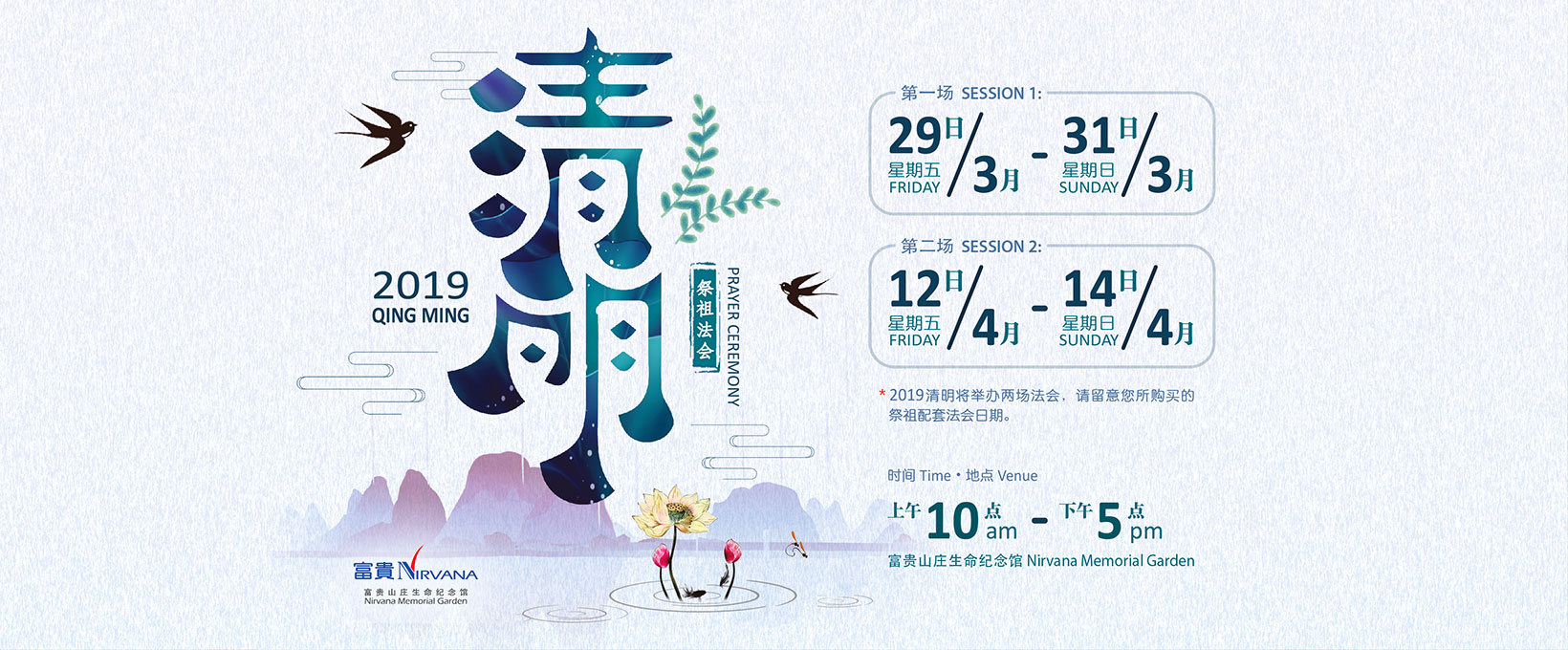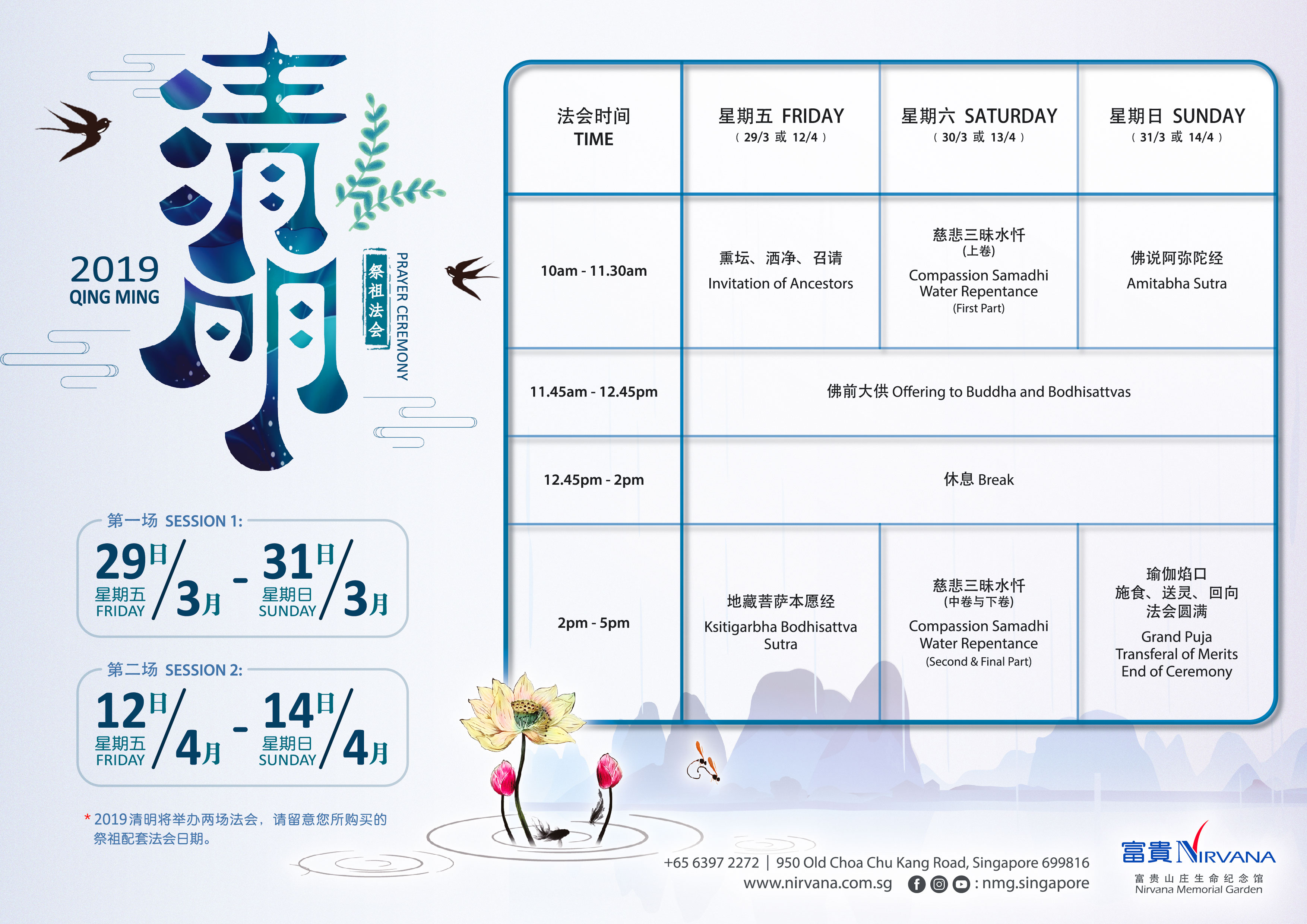 Burning of Joss paper boxes is strictly prohibited at our Compound during Qing Ming period.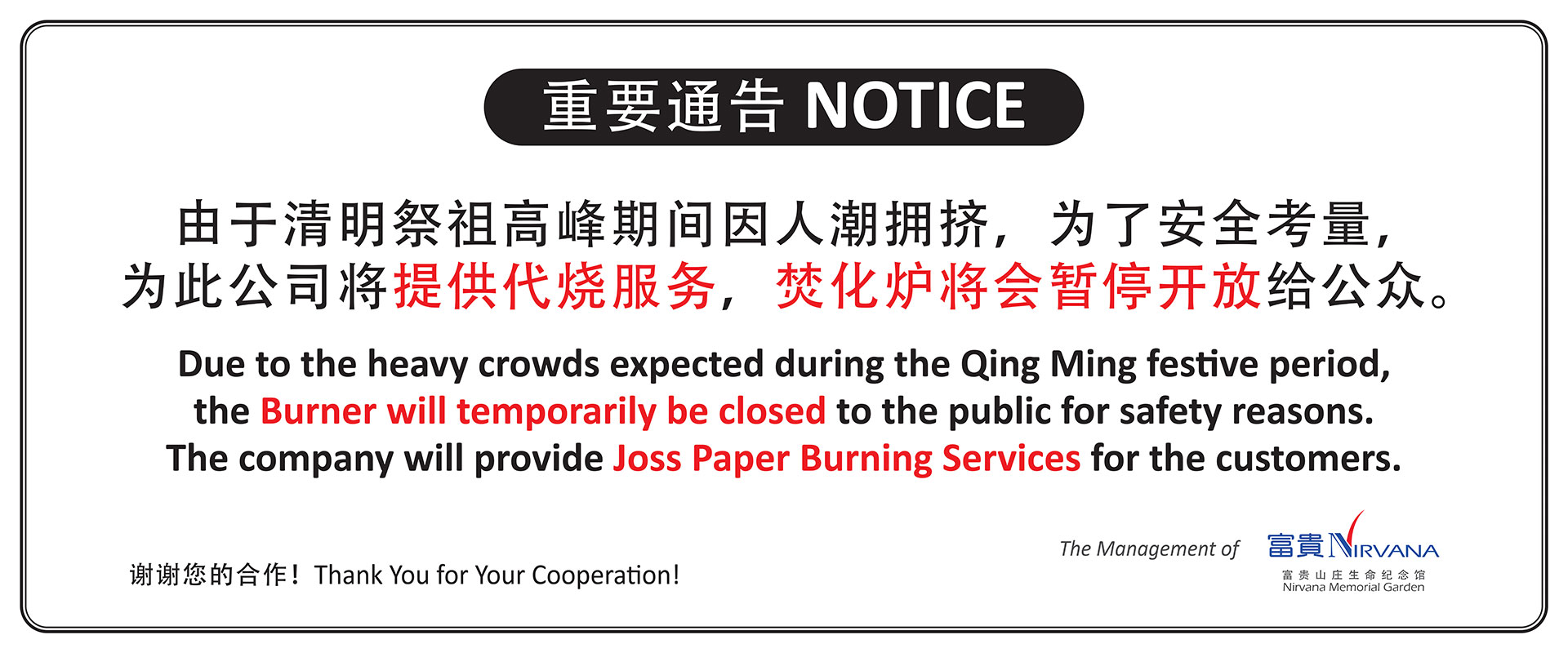 Bus Shuttle Service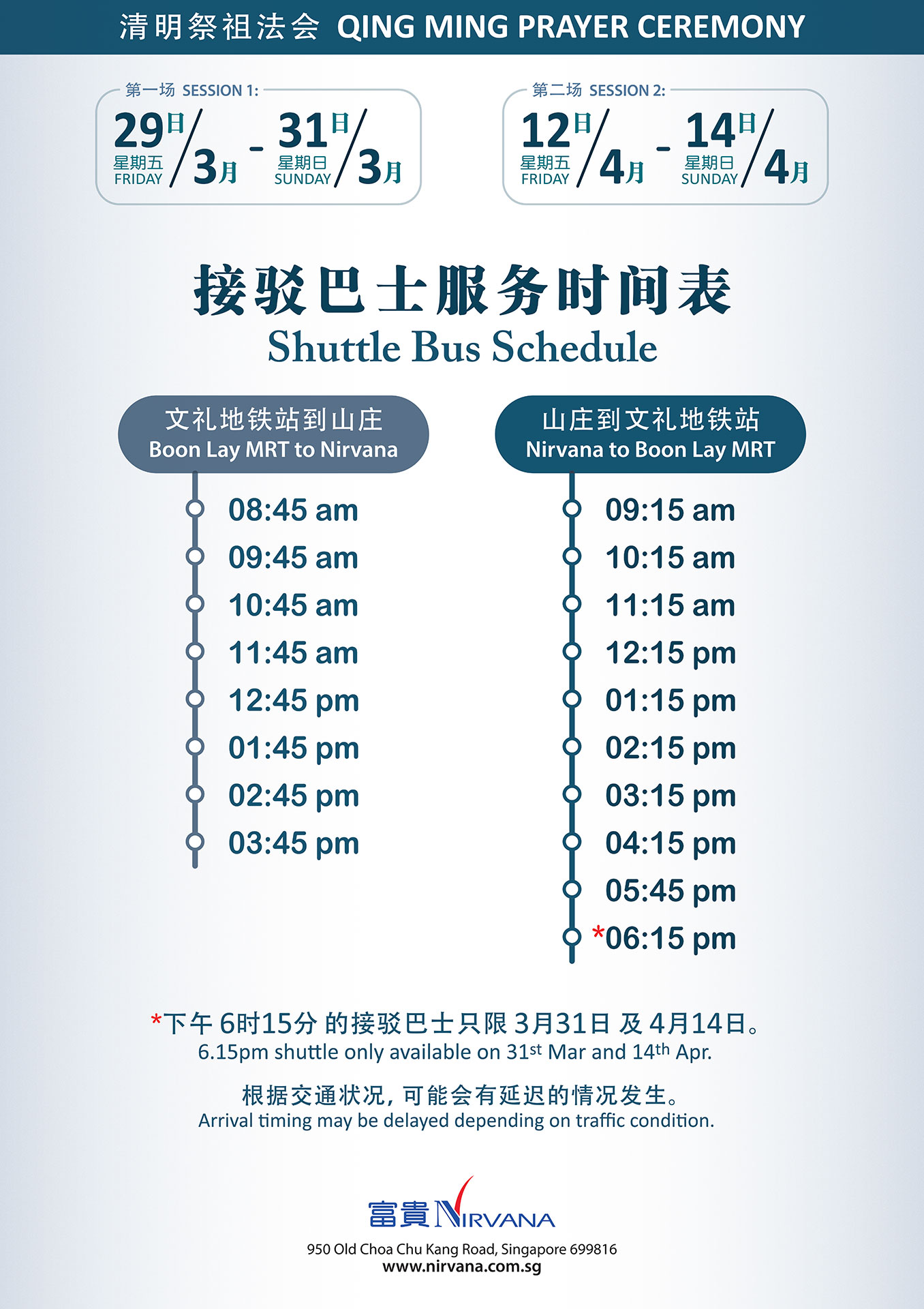 🍊🐷Celebrate Chinese New Year with us!🐷🍊
---
---
2019 DSD Sales Conference – Singapore Leaders Summit.
As 2018 is coming to an end, our leaders have all gathered to work together in discussion of 2019's strategic deployment to better serve, relate and service our customers. let us work together amicably in welcoming the year of 2019 with clear vision and goals. Onwards Nirvana!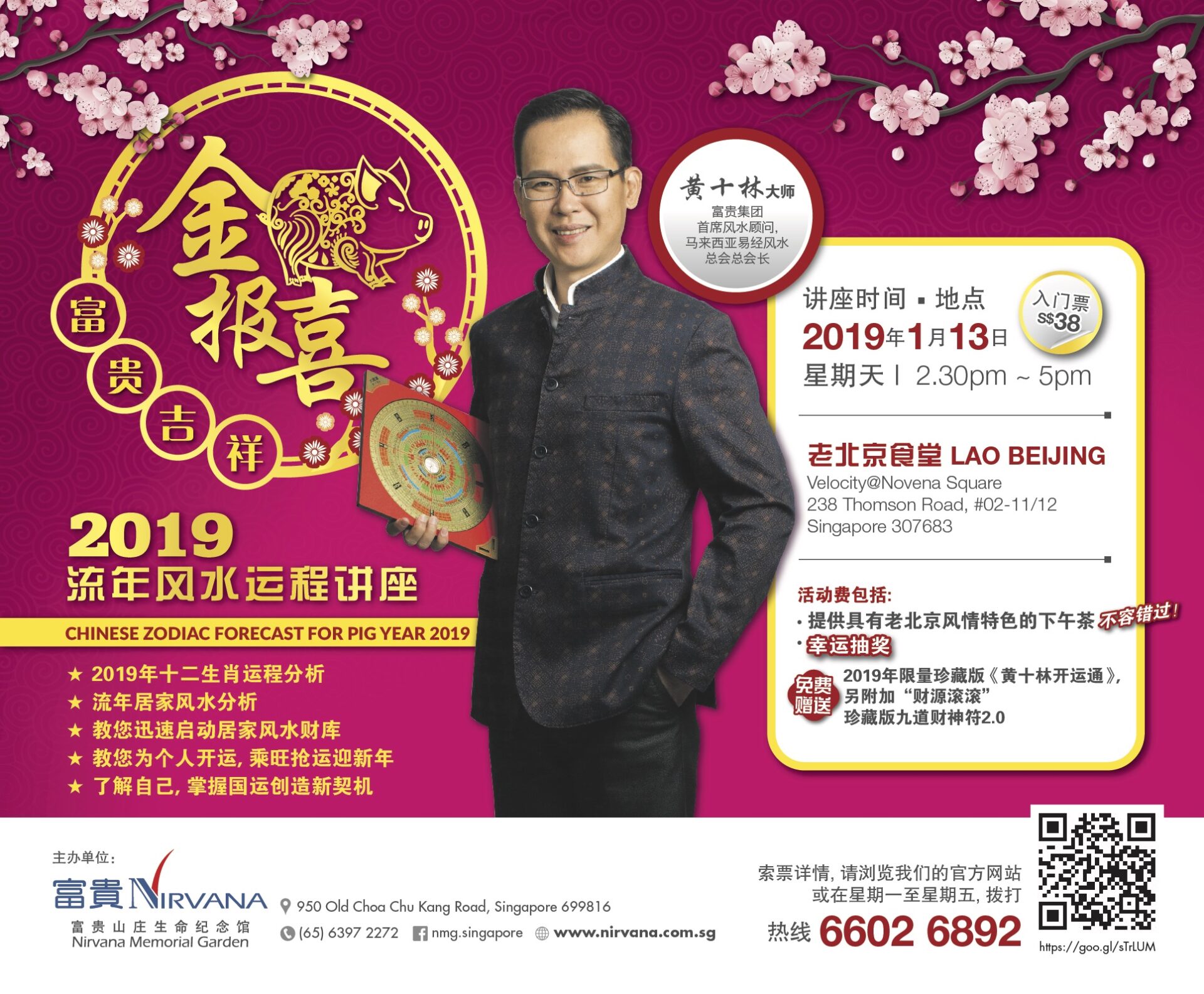 – Thank you for your interest, Tickets have been all sold out –
---
Everything you need to know about 2019, and so much more
A new year symbolises new beginnings for everyone. It's a good time to start fresh, embrace changes and hopefully pick up some improvements along the way.  Find out what 2019 has in store for us, and see how we can better prepare ourselves with Master Wong showing the way with
Yearly 12 Zodiac Fortune forecast.
Household Feng Shui analysis.
How to create good Feng Shui at Home.
How to harvest wealth from good household Feng Shui.
Understanding yourself, and seizing the opportunities ahead.
---
An event you cannot miss in the new year of 2019!
---
About Master Wong:
Master Wong graduated from the Taiwan National Chengchi University (NCCU) with a Bachelor's Degree in Economics. He started learning Feng Shui & numerology at the age of 16 and was determined to embrace Feng Shui and numerology as his lifelong career when he was 28. Master Wong masters vast knowledge in various factions of the Feng Shui. He is specialized in commercial and residence Feng Shui. He is particularly good in date picking, physiognomy, palm reading, BaZi naming, BaZi destiny, etc.
He is also the advisor and consultant for many local temples, publicly listed and renowned housing development companies. The experienced Master Wong is also the chief consultant for the internationally Cambodia's renowned NagaWorld Casino. Master Wong is actively involved in advocating the Feng Shui knowledge and embracing Feng Shui as part of living. He also initiates classes to teach Feng Shui concepts and knowledge. He is actively promoting practical and realistic ancient wisdom of Feng Shui, and often addressed as the "Pushing Hands" of the local Feng Shui education and is known as The Godfather of Feng Shui."
---
Exclusively for registrants – Free Lunar Year Book.
Curious about what 2019 have in store for you? Will your luck change for the better or worst? Will things be changing from what is stagnant? Which zodiac will be your benefactor this year? Are you prepared for the crucial year ahead? Guess no more with Master Wong's Year Lunar Book.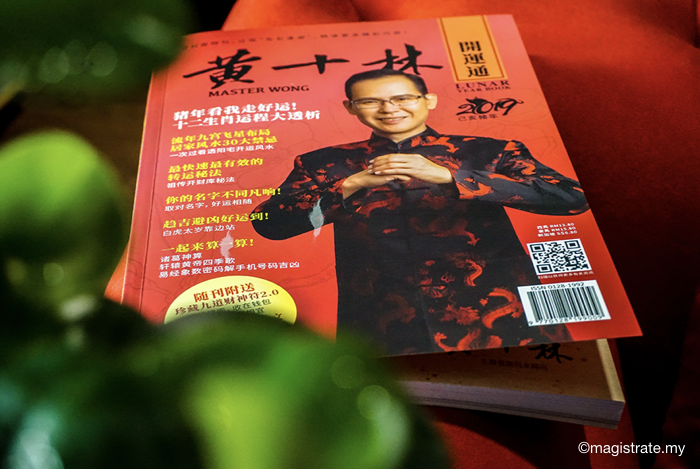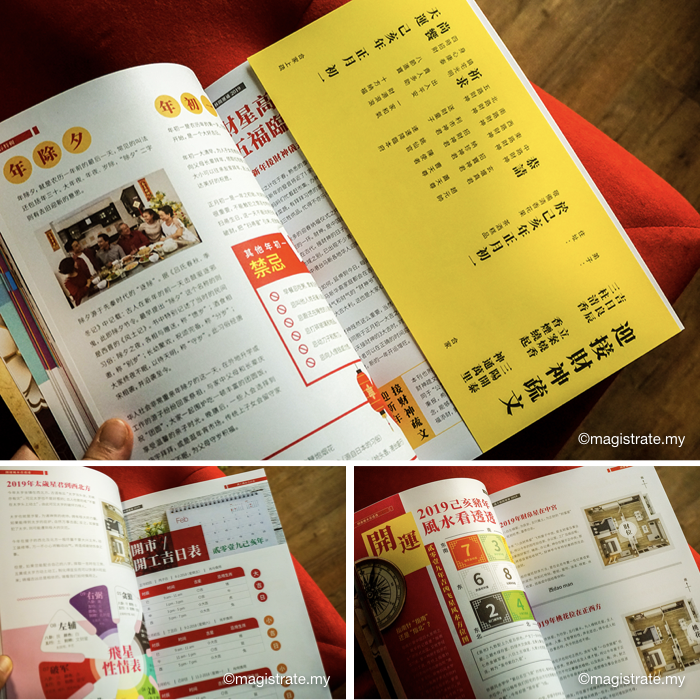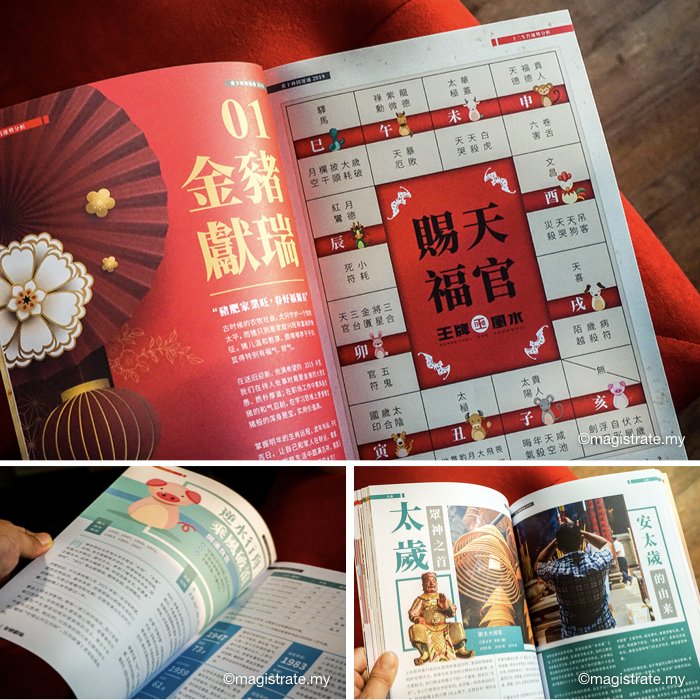 (摄影 Photographer 刘大人) Source:https://magistrate.my/masterwong_2019predictions
Sign up now and get your hands on the exclusive 2019 edition of "Master Wong Lunar Year Book" – the must-read handbook containing all the essential information we will need for the coming year!
– Thank you for your interest, Tickets have been all sold out –