Winter Solstice is one of the most important festivals celebrated by the Chinese. Winter Solstice is unique among days of the year – the time of the longest night and the shortest day.
Traditionally, Winter Solstice is a time for the family to get together and celebrated by making and eating of tang yuan or balls of glutinous rice, which symbolize reunion.
Nirvana Memorial Garden will be celebrating Winter Solstice on 22th December, 10am to 4pm.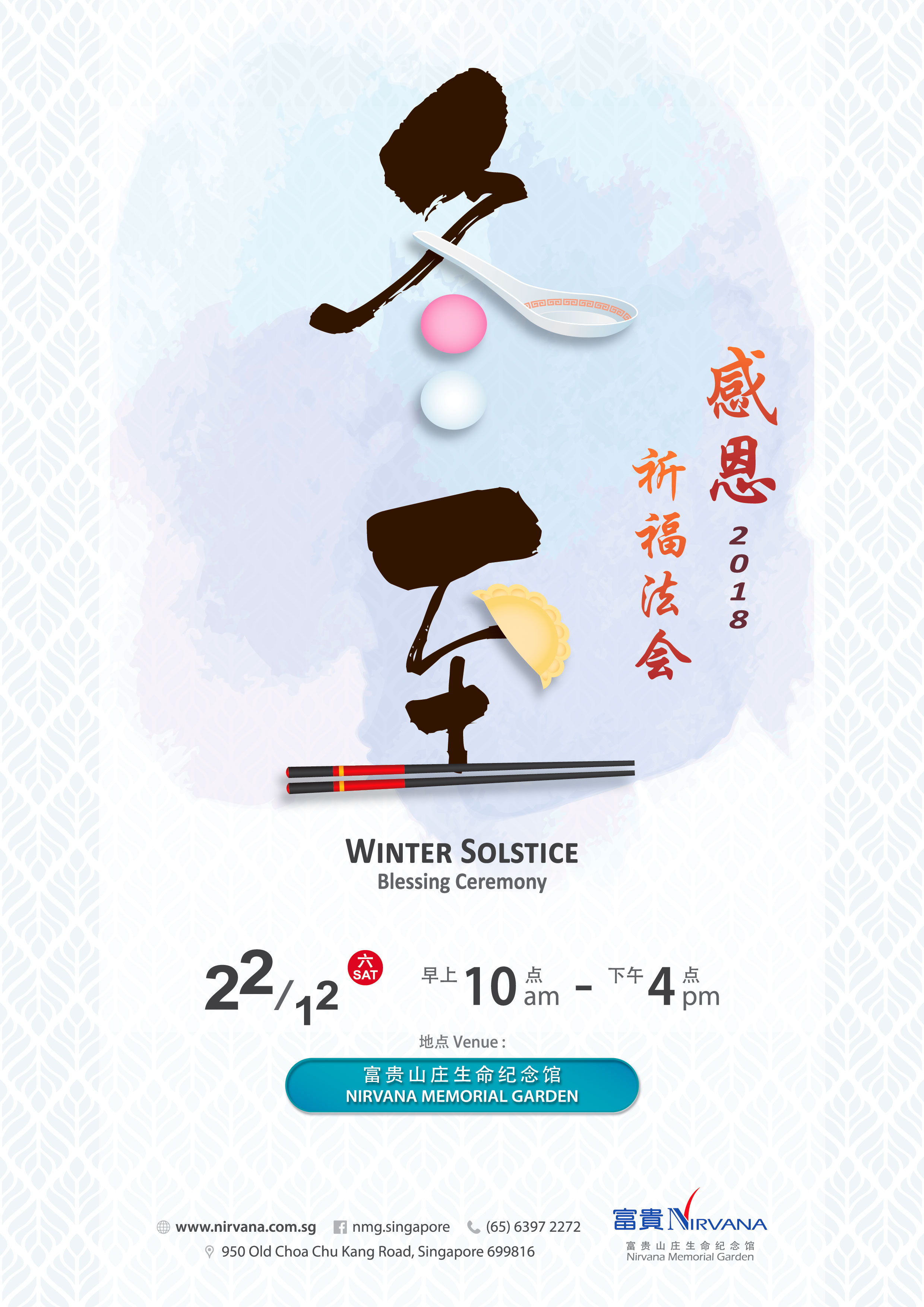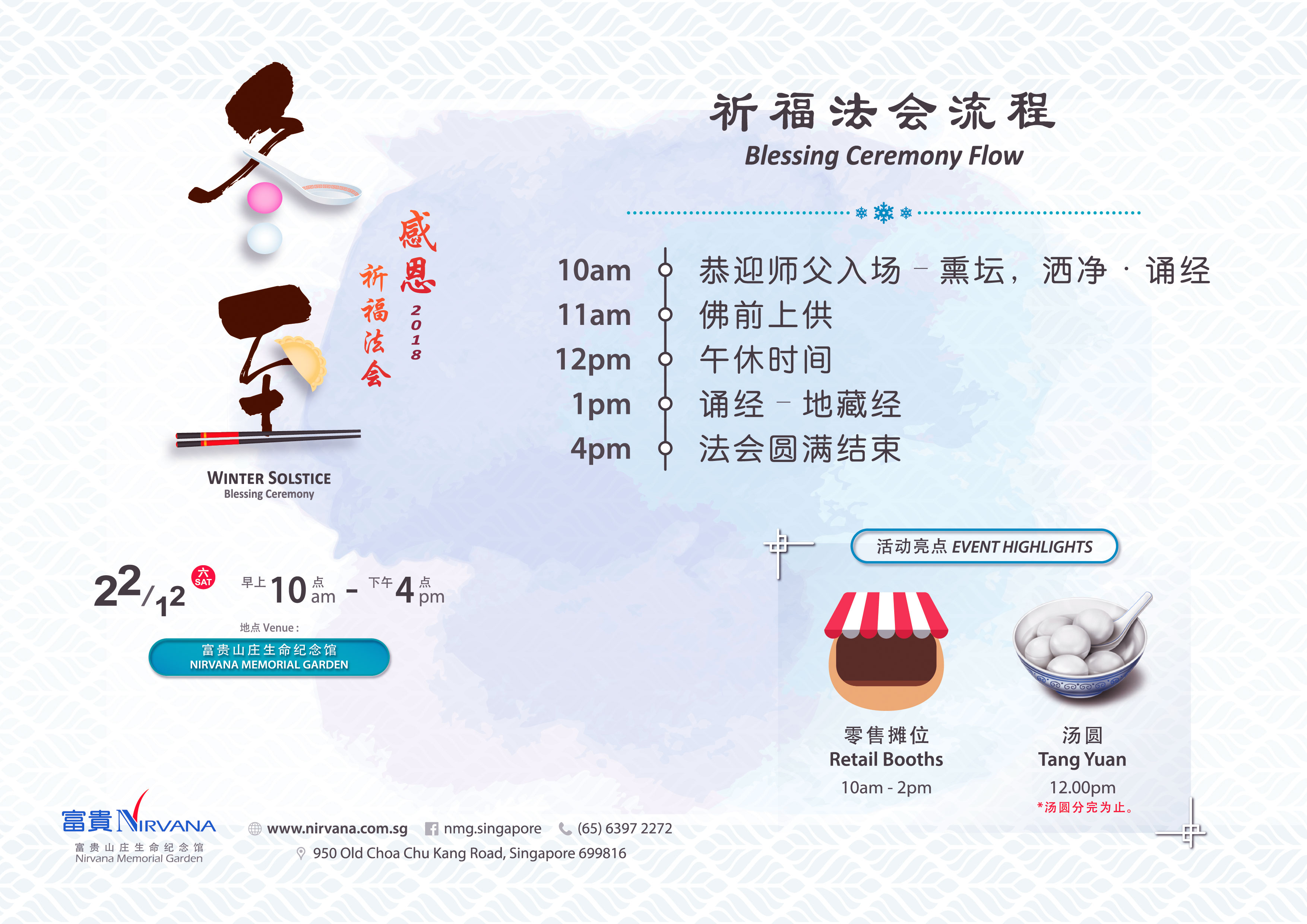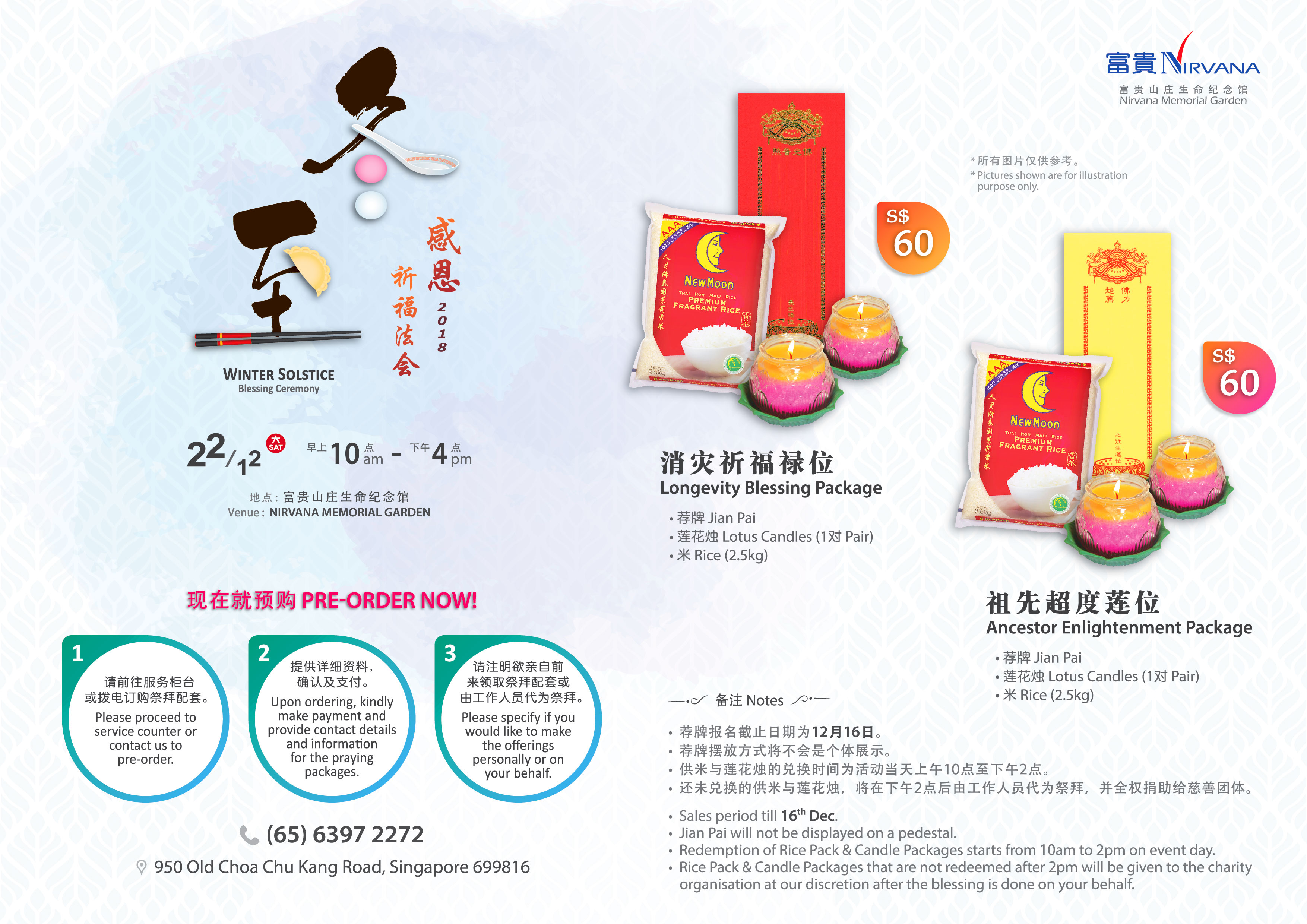 Longevity Blessing Package and Ancestor Enlightenment Package available for Winter Solstice Blessing Ceremony 2018.
Sales Period will start from today, 15 October to 16 December 2018.
– Click Here to find out more about our Services –
– Click Here to find out more about our Products –
In Buddhism, making offerings give us the precious opportunity to create merit and purify our negativities.
27/10/18 – is to celebrate the renunciation of Avalokiteshvara, The Buddha of Compassion, or more commonly known as Guan Yin. Take this opportunity to make offerings for your loved ones to accumulate good merits and create good karma for them.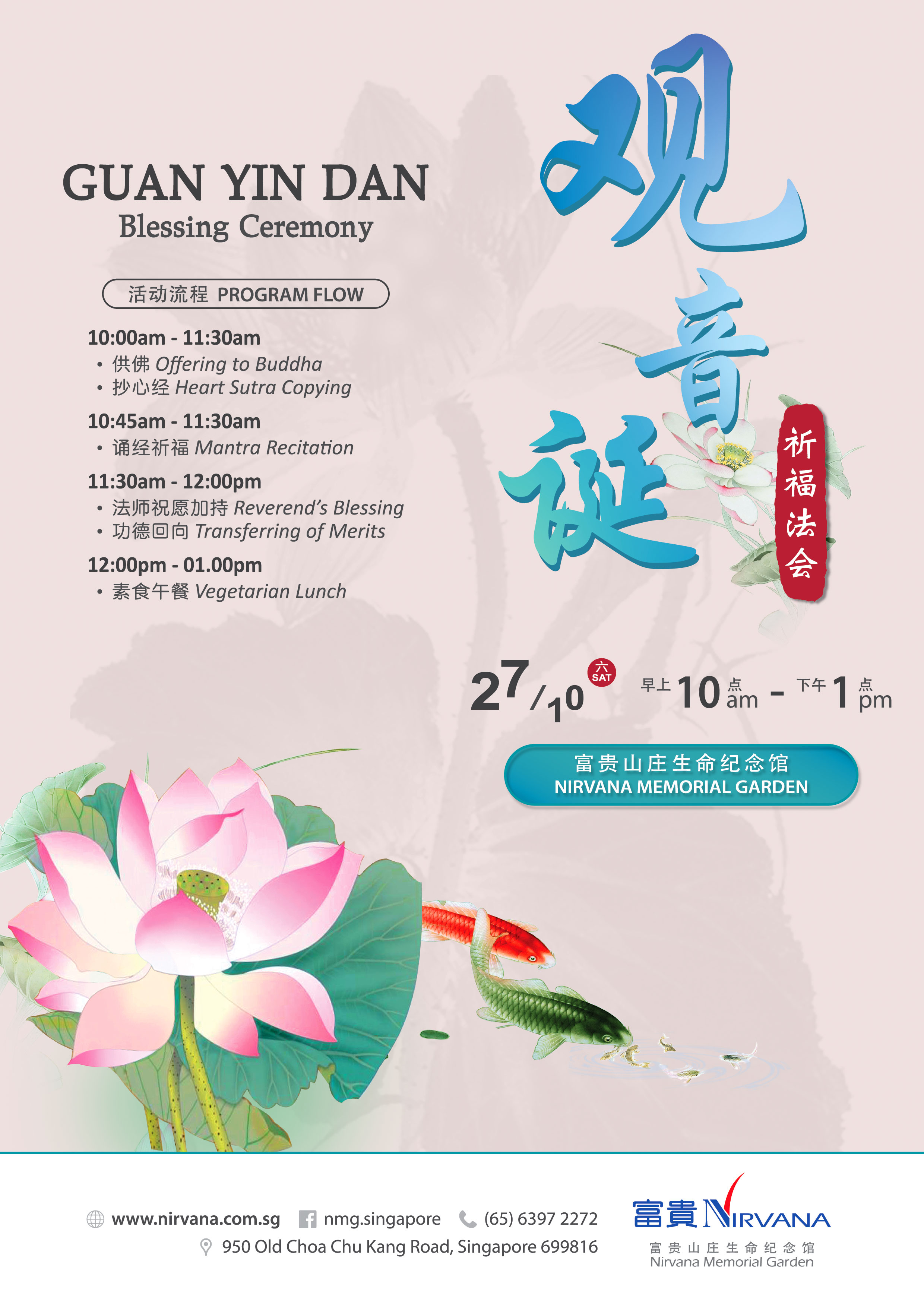 – Click Here to find out more about our Services –
– Click Here to find out more about our Products –
Every year's Mid Autumn Festival is celebrated differently here in Nirvana Memorial Garden.
This Mid-Autumn Festival, We are brought the Carnival to our customers. Spoiling them with popcorn, cotton candies & various food stalls.  Like Popcorn is to the cinema: We have also prepared exciting game booth with exciting prizes to be won.
What's more, This was the first ever movie screening conducted in Nirvana Memorial Garden!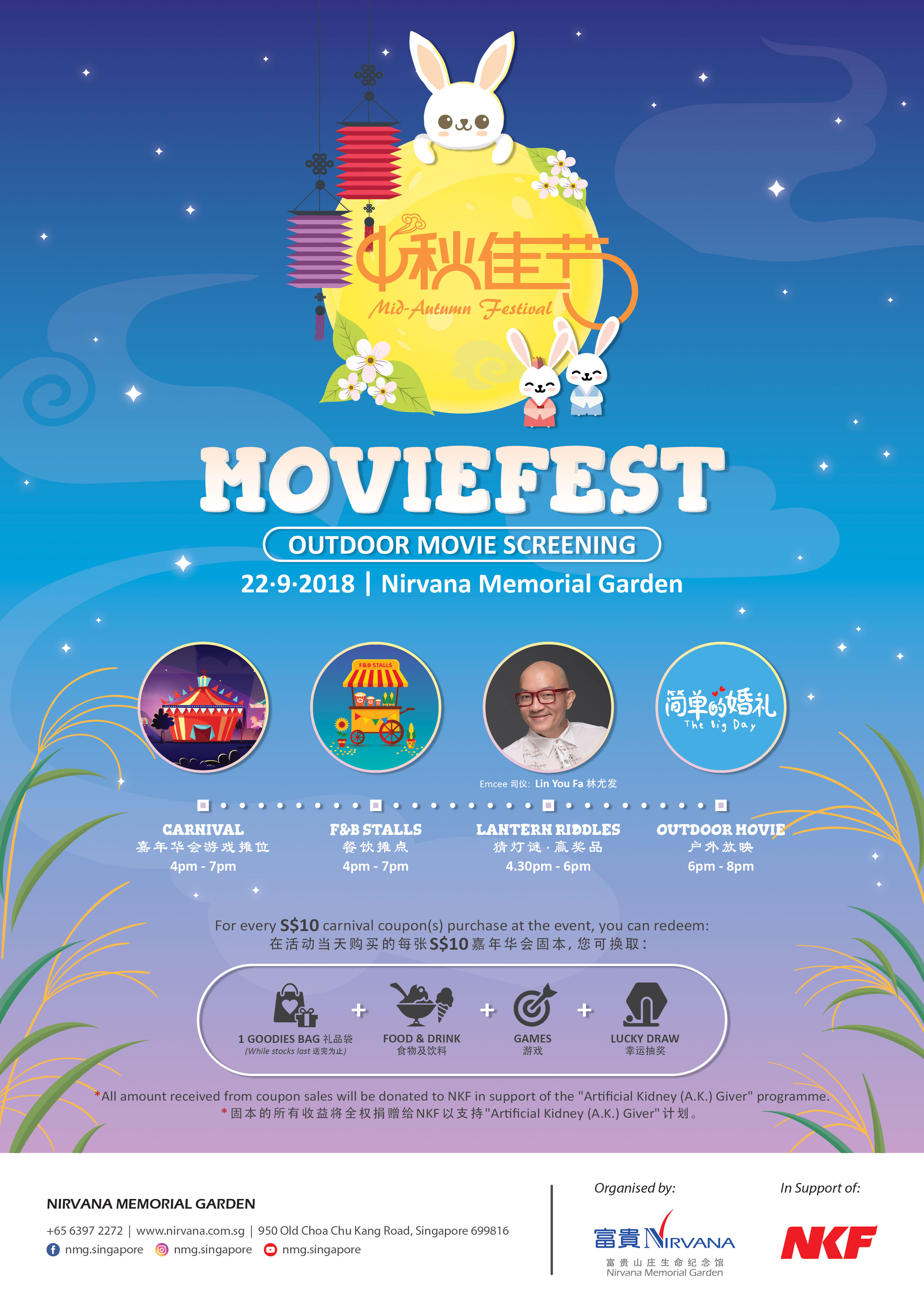 Nirvana Memorial Garden and local veteran radio DJ Huang Wenhong have teamed up to launch a series of life education exploration programs. Leading people to examine their very own unique and wonderful life in retrospect.
A series of activities including reading and sharing sessions, life workshops, death cafes, and writing letters of appreciation. will enable you to see your life from a new perspective through various mediums.

The metaphor of an 'elephant in the room' refers to an obvious problem that people do not want to talk about. Similarly, although mental health issues are prevalent in our community, talking about them is often shunned and avoided.
The Elephant in Our Community is a public education campaign on mental health by Shan You, in partnership with Nirvana Memorial Garden Singapore