2018 Guan Yin Dan Blessing Ceremony
In Buddhism, making offerings give us the precious opportunity to create merit and purify our negativities.
27/10/18 – is to celebrate the renunciation of Avalokiteshvara, The Buddha of Compassion, or more commonly known as Guan Yin. Take this opportunity to make offerings for your loved ones to accumulate good merits and create good karma for them.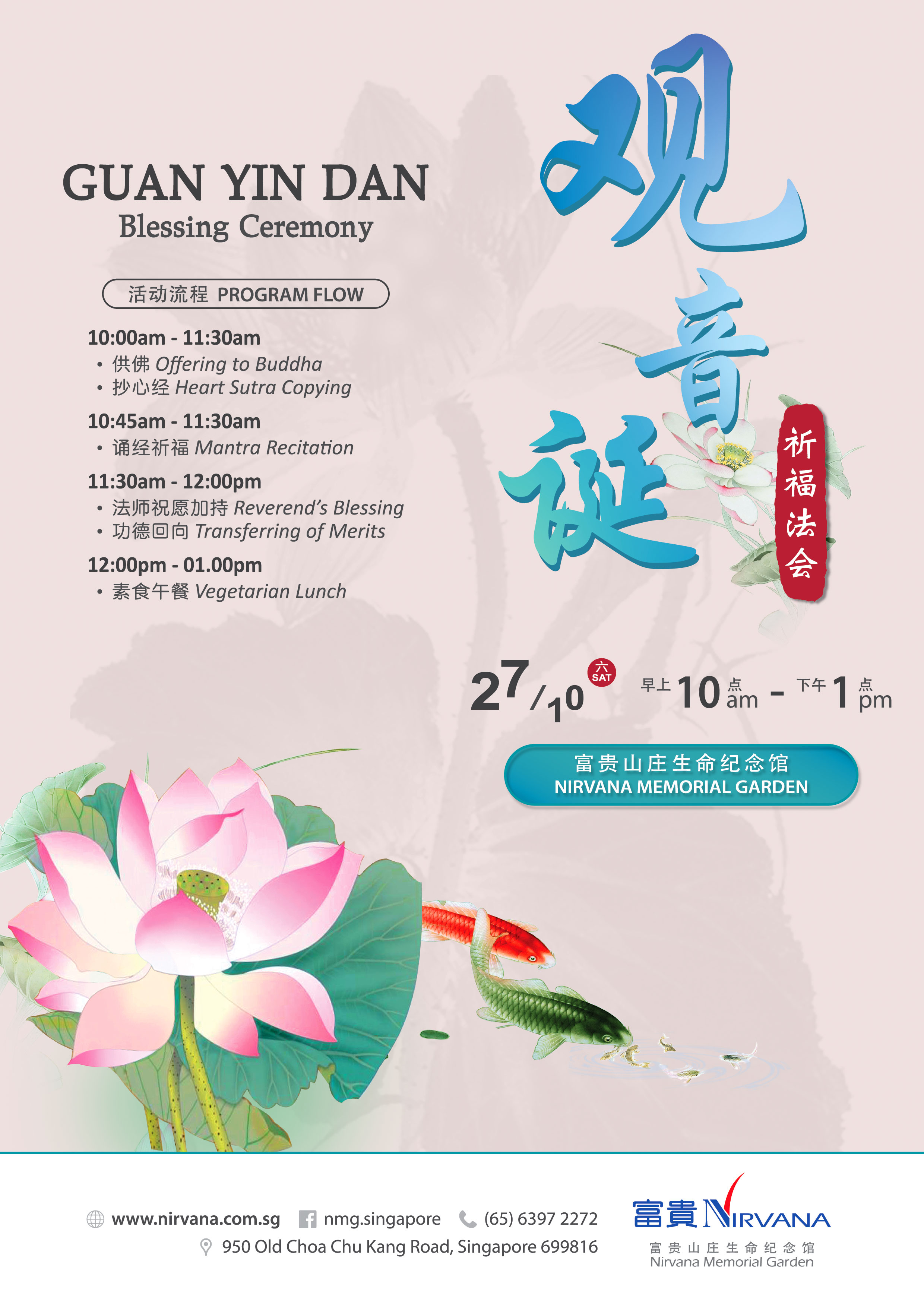 – Click Here to find out more about our Services –
– Click Here to find out more about our Products –