2019 Zodiac Forecast and Master Wong Feng Shui Talk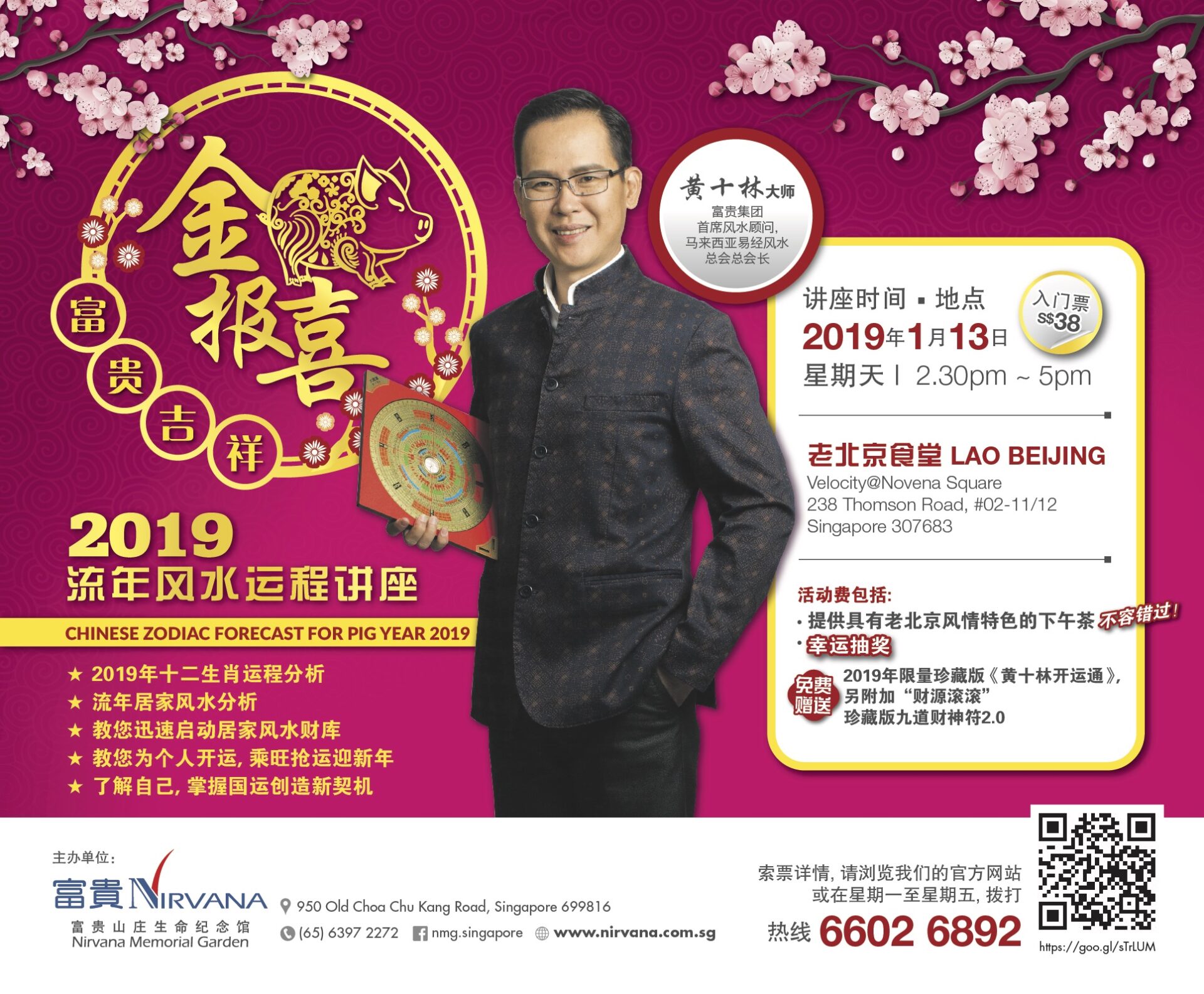 – Thank you for your interest, Tickets have been all sold out –
---
Everything you need to know about 2019, and so much more
A new year symbolises new beginnings for everyone. It's a good time to start fresh, embrace changes and hopefully pick up some improvements along the way.  Find out what 2019 has in store for us, and see how we can better prepare ourselves with Master Wong showing the way with
Yearly 12 Zodiac Fortune forecast.
Household Feng Shui analysis.
How to create good Feng Shui at Home.
How to harvest wealth from good household Feng Shui.
Understanding yourself, and seizing the opportunities ahead.
---
An event you cannot miss in the new year of 2019!
---
About Master Wong:
Master Wong graduated from the Taiwan National Chengchi University (NCCU) with a Bachelor's Degree in Economics. He started learning Feng Shui & numerology at the age of 16 and was determined to embrace Feng Shui and numerology as his lifelong career when he was 28. Master Wong masters vast knowledge in various factions of the Feng Shui. He is specialized in commercial and residence Feng Shui. He is particularly good in date picking, physiognomy, palm reading, BaZi naming, BaZi destiny, etc.
He is also the advisor and consultant for many local temples, publicly listed and renowned housing development companies. The experienced Master Wong is also the chief consultant for the internationally Cambodia's renowned NagaWorld Casino. Master Wong is actively involved in advocating the Feng Shui knowledge and embracing Feng Shui as part of living. He also initiates classes to teach Feng Shui concepts and knowledge. He is actively promoting practical and realistic ancient wisdom of Feng Shui, and often addressed as the "Pushing Hands" of the local Feng Shui education and is known as The Godfather of Feng Shui."
---
Exclusively for registrants – Free Lunar Year Book.
Curious about what 2019 have in store for you? Will your luck change for the better or worst? Will things be changing from what is stagnant? Which zodiac will be your benefactor this year? Are you prepared for the crucial year ahead? Guess no more with Master Wong's Year Lunar Book.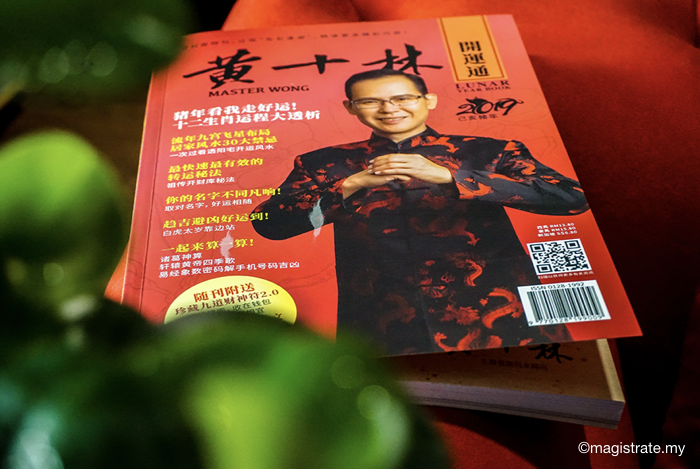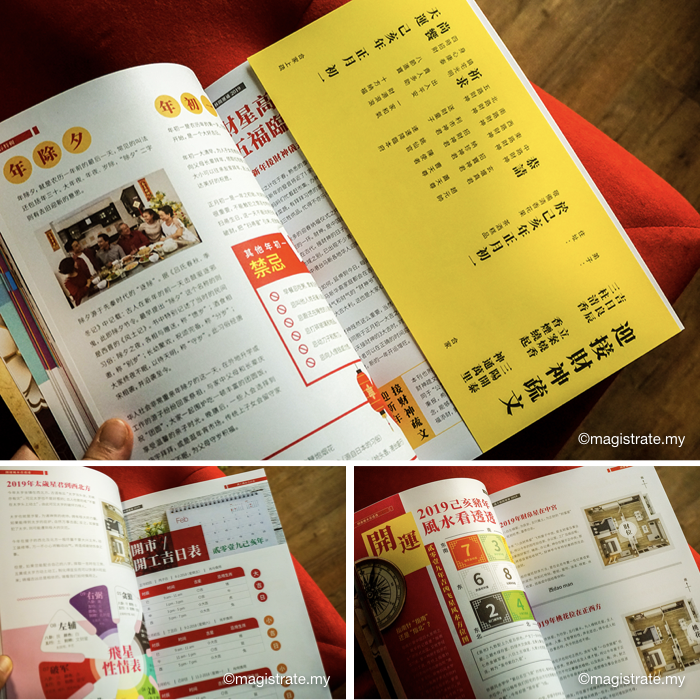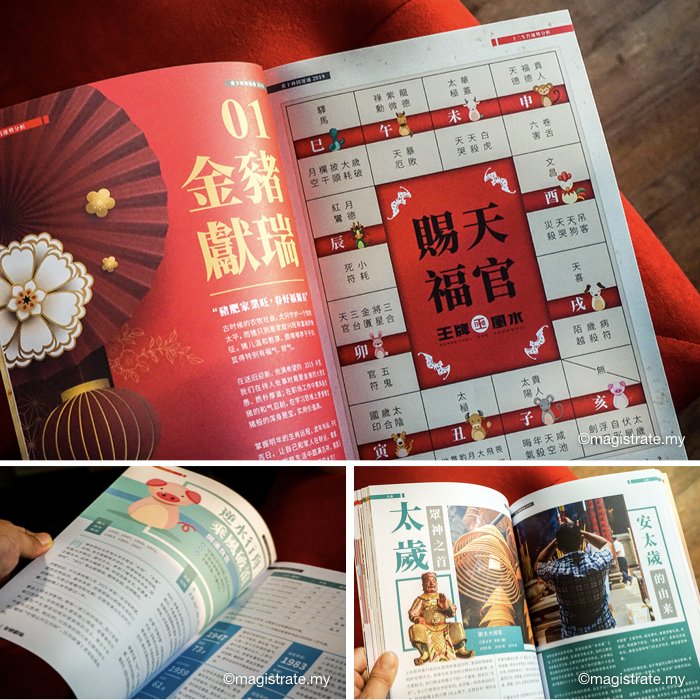 (摄影 Photographer 刘大人) Source:https://magistrate.my/masterwong_2019predictions
Sign up now and get your hands on the exclusive 2019 edition of "Master Wong Lunar Year Book" – the must-read handbook containing all the essential information we will need for the coming year!
– Thank you for your interest, Tickets have been all sold out –