2020 Chinese Zodiac Year of the Metal Rat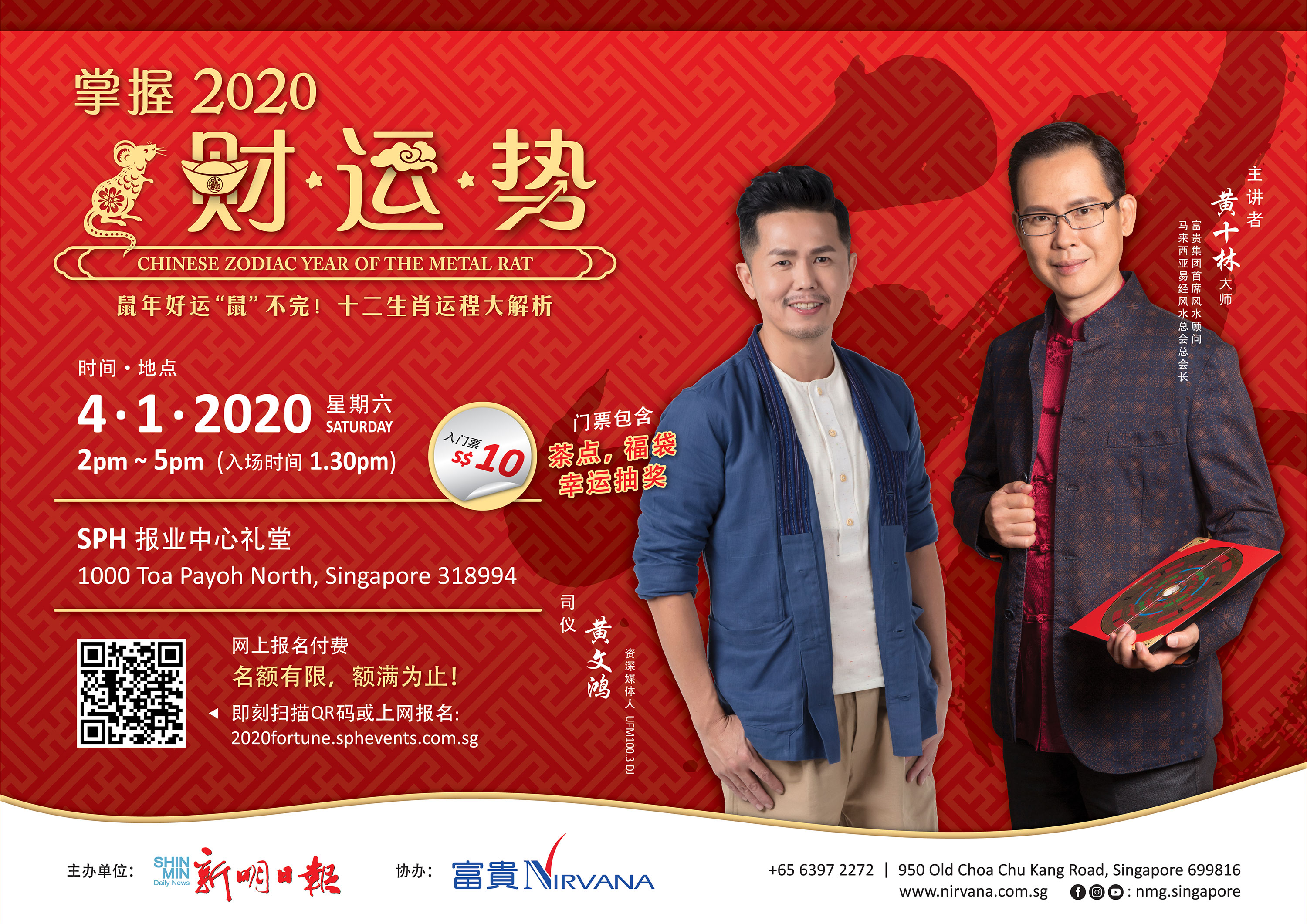 Unravel the mysteries of the year of the metal rat 2020, understand the coming year's luck energies and what it awaits for each zodiac sign. Learn and activate ways to prosperity, attract new wealth, good health and continuous fortune for your family and to safeguard against potential dangers, potholes, and unhappiness. Journey along with UFM 100.3 DJ Huang Wen Hong, and Master Wong. Chief Fengshui Consultant of Nirvana Memorial Garden, as they pave the path for a new year.
2020 the year of the Metal Rat is the start of a new Chinese Astrology cycle where newfound energies are of abundance. Learn how you can harvest and tap onto these energies while avoiding potential pitfalls. Limited slots available!
Organised by Shin Min Daily News, co-organised by Nirvana Memorial Garden.
Get your tickets today at: https://www.gevme.com/2020fortune