2021 Qing Ming Prayer Ceremony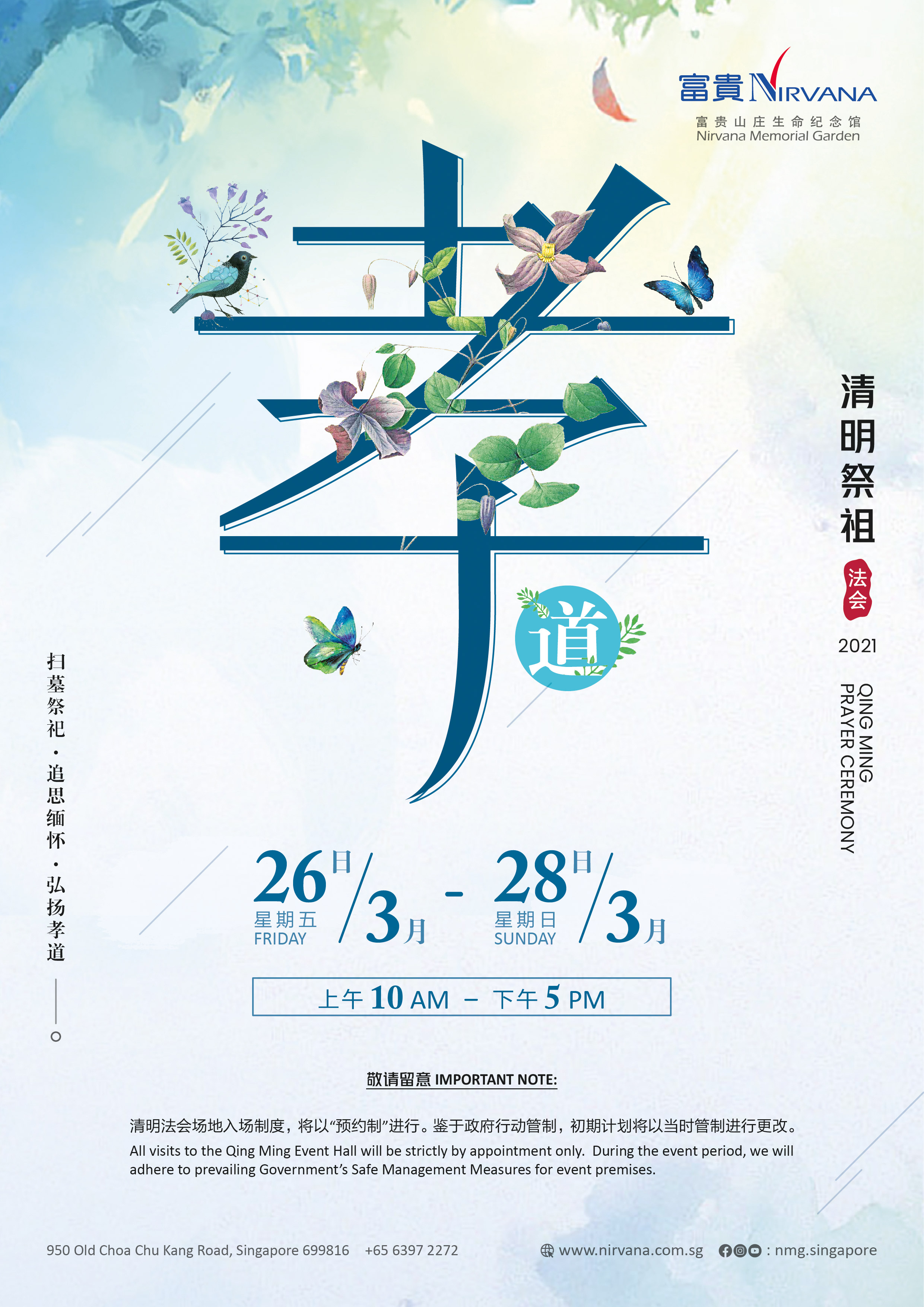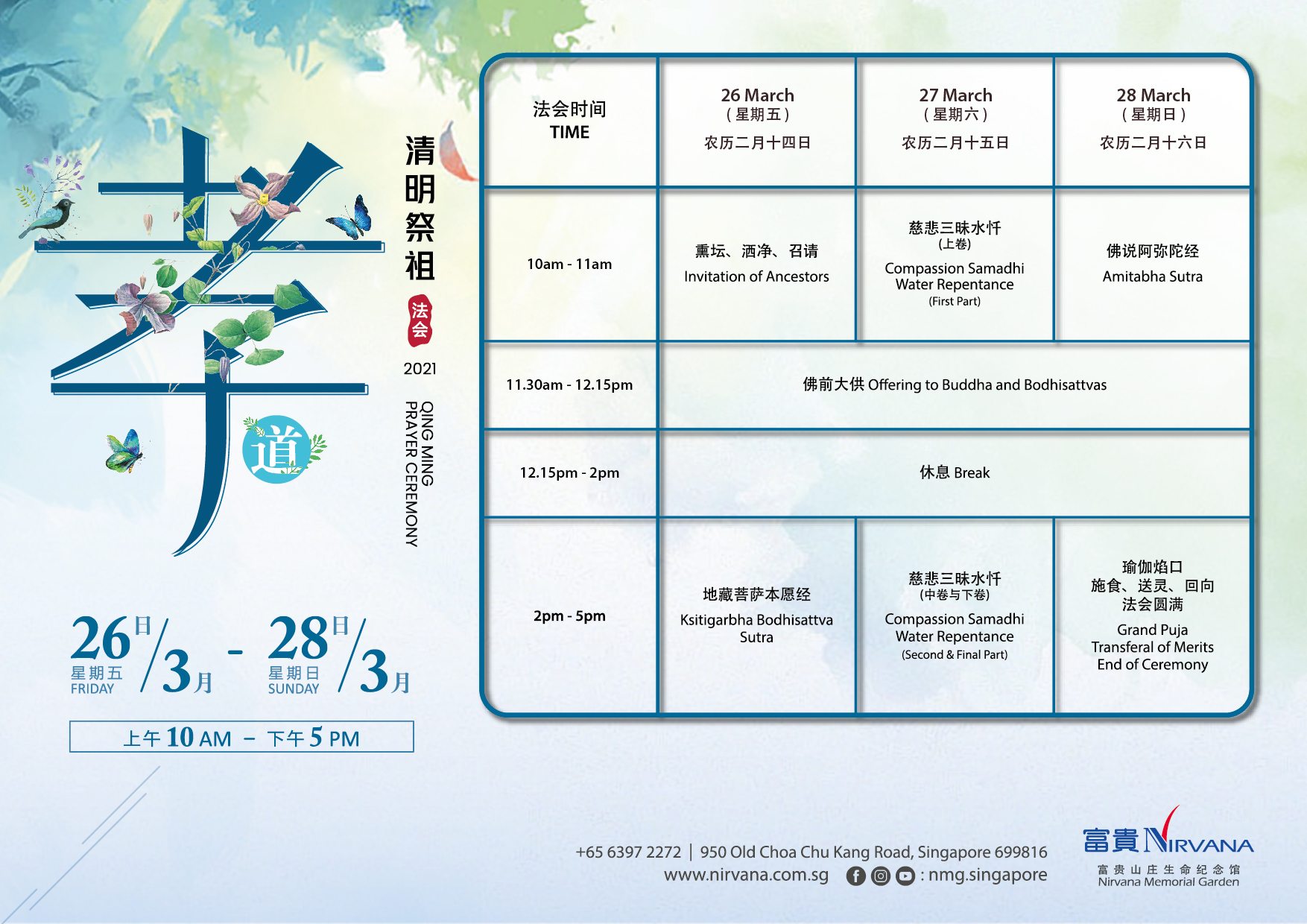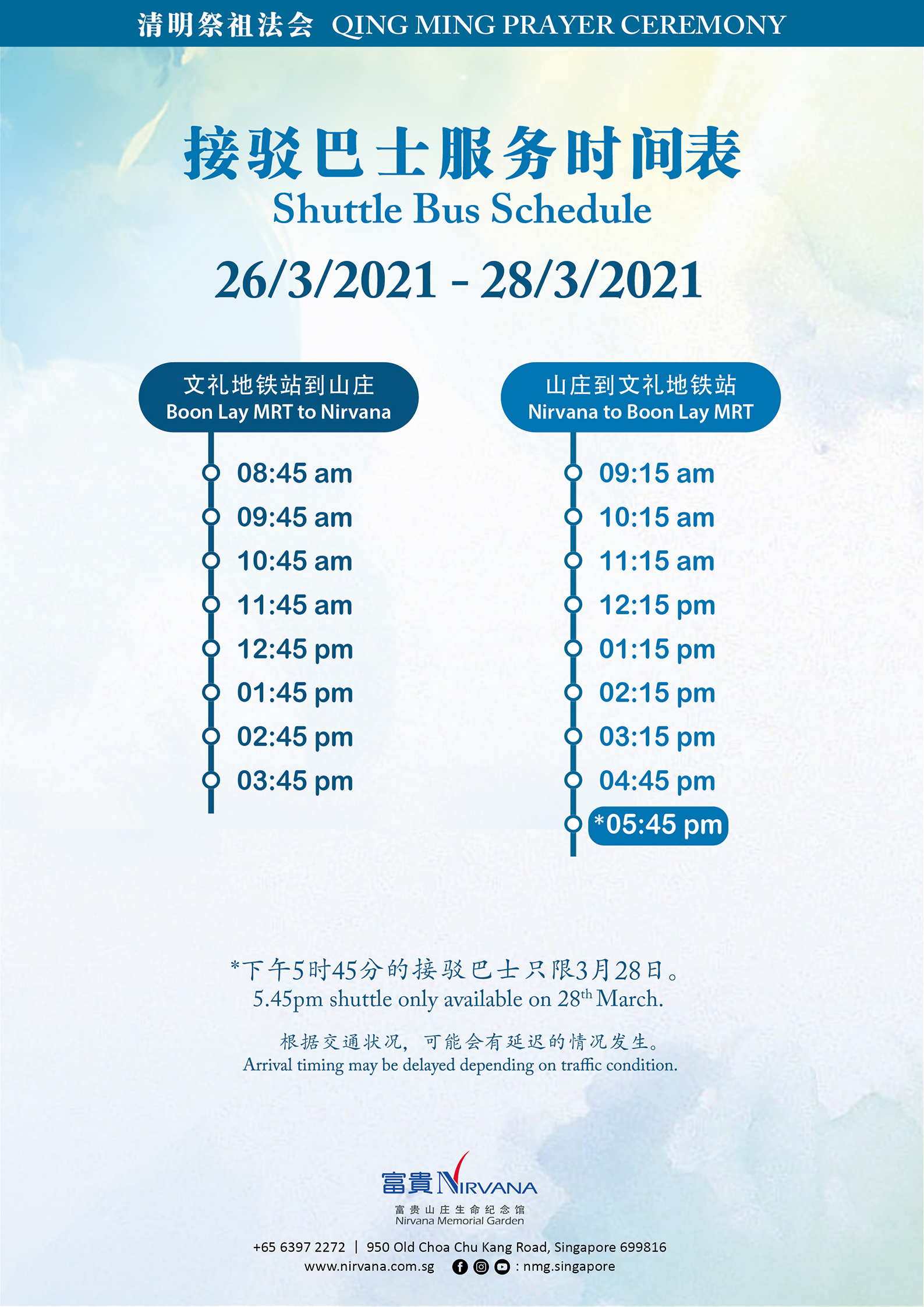 Qing Ming Festival falls on 4th April this year 2021. It is a Chinese tradition for families to visit their late family members' resting place 10 days before or after the actual day of Qing Ming Festival.
Nirvana Memorial Garden will be commemorating Qing Ming on 26 March to 28 March 2021.