2018 Winter Solstice Blessing Ceremony
Winter Solstice is one of the most important festivals celebrated by the Chinese. Winter Solstice is unique among days of the year – the time of the longest night and the shortest day.
Traditionally, Winter Solstice is a time for the family to get together and celebrated by making and eating of tang yuan or balls of glutinous rice, which symbolize reunion.
Nirvana Memorial Garden will be celebrating Winter Solstice on 22th December, 10am to 4pm.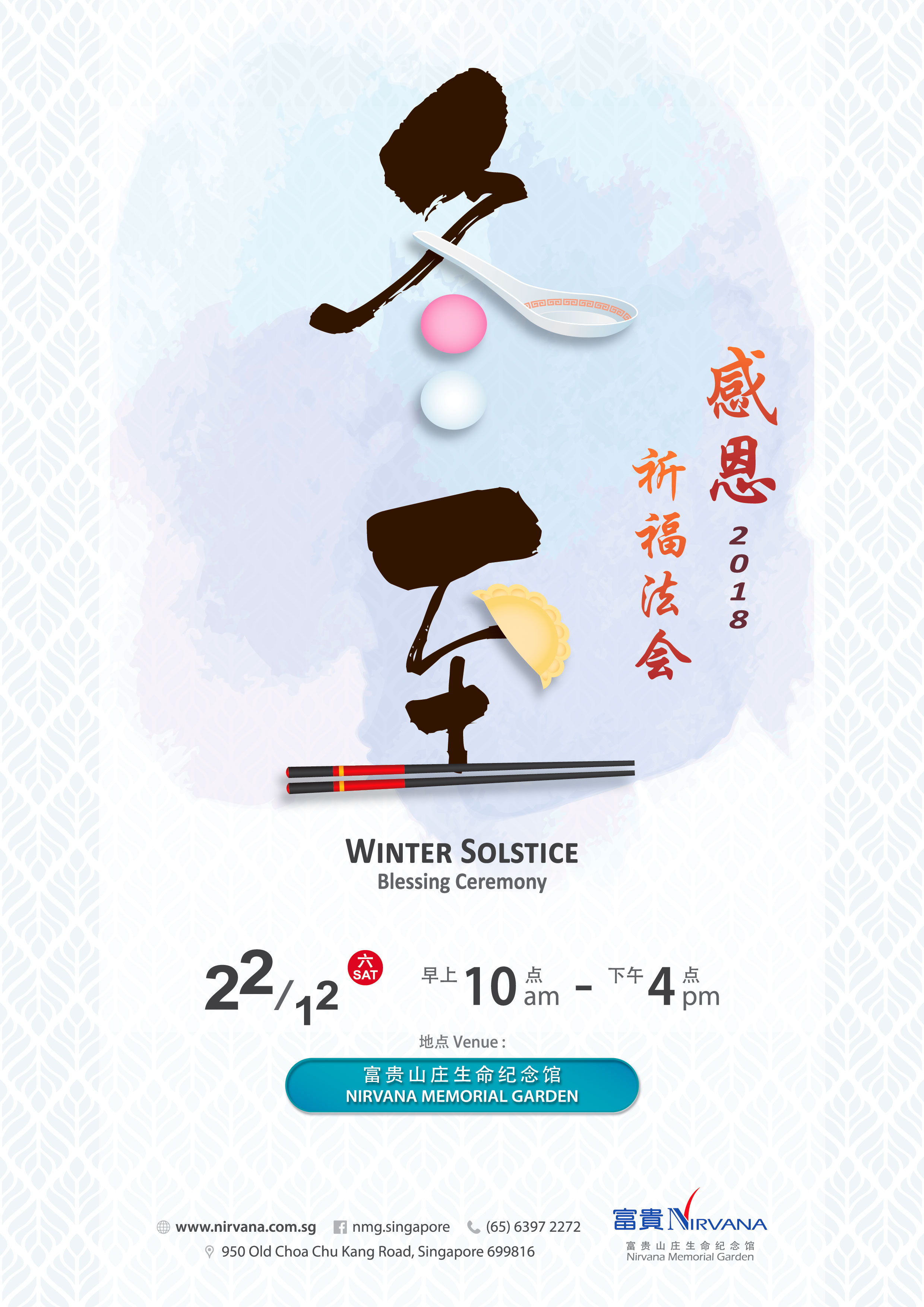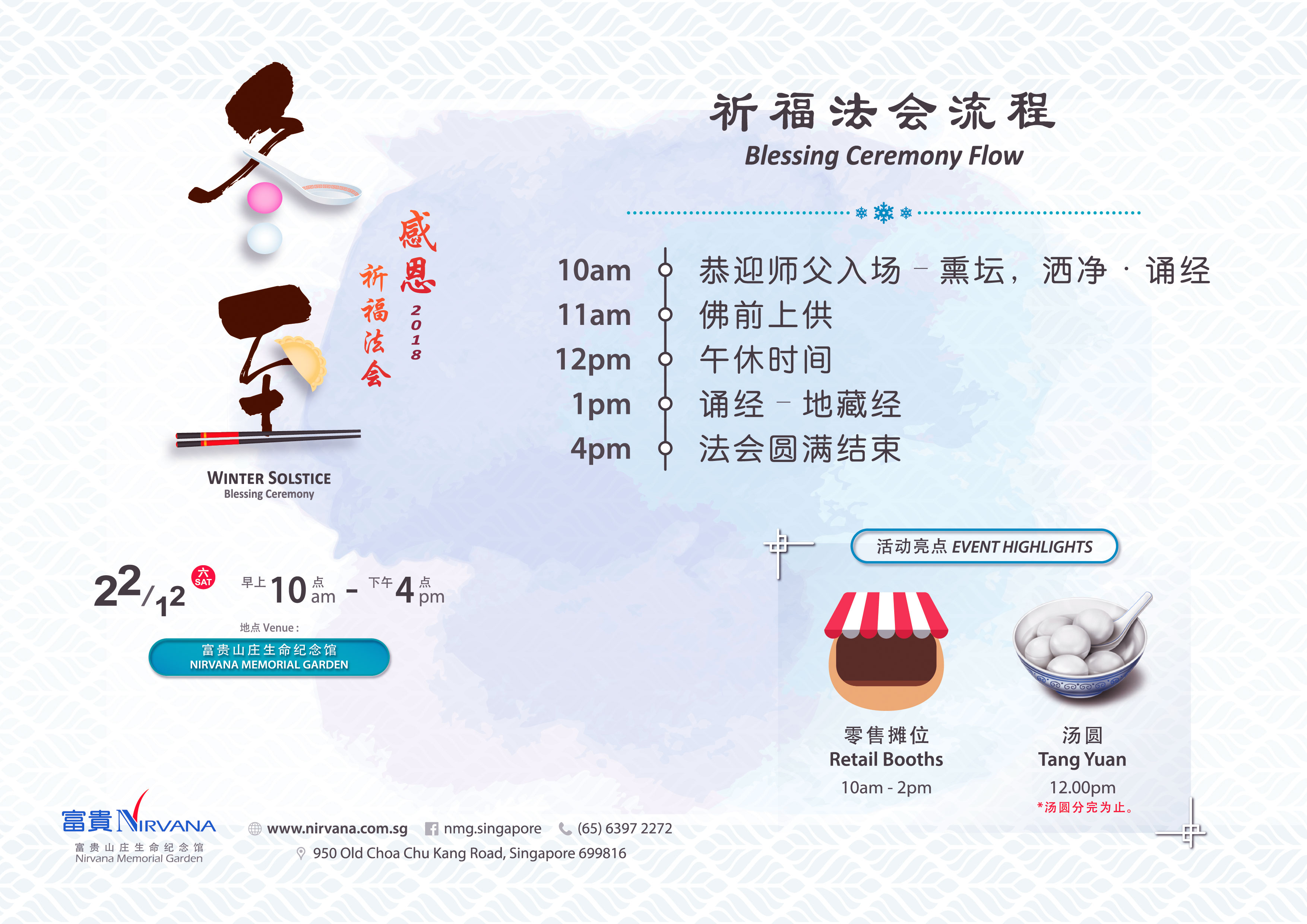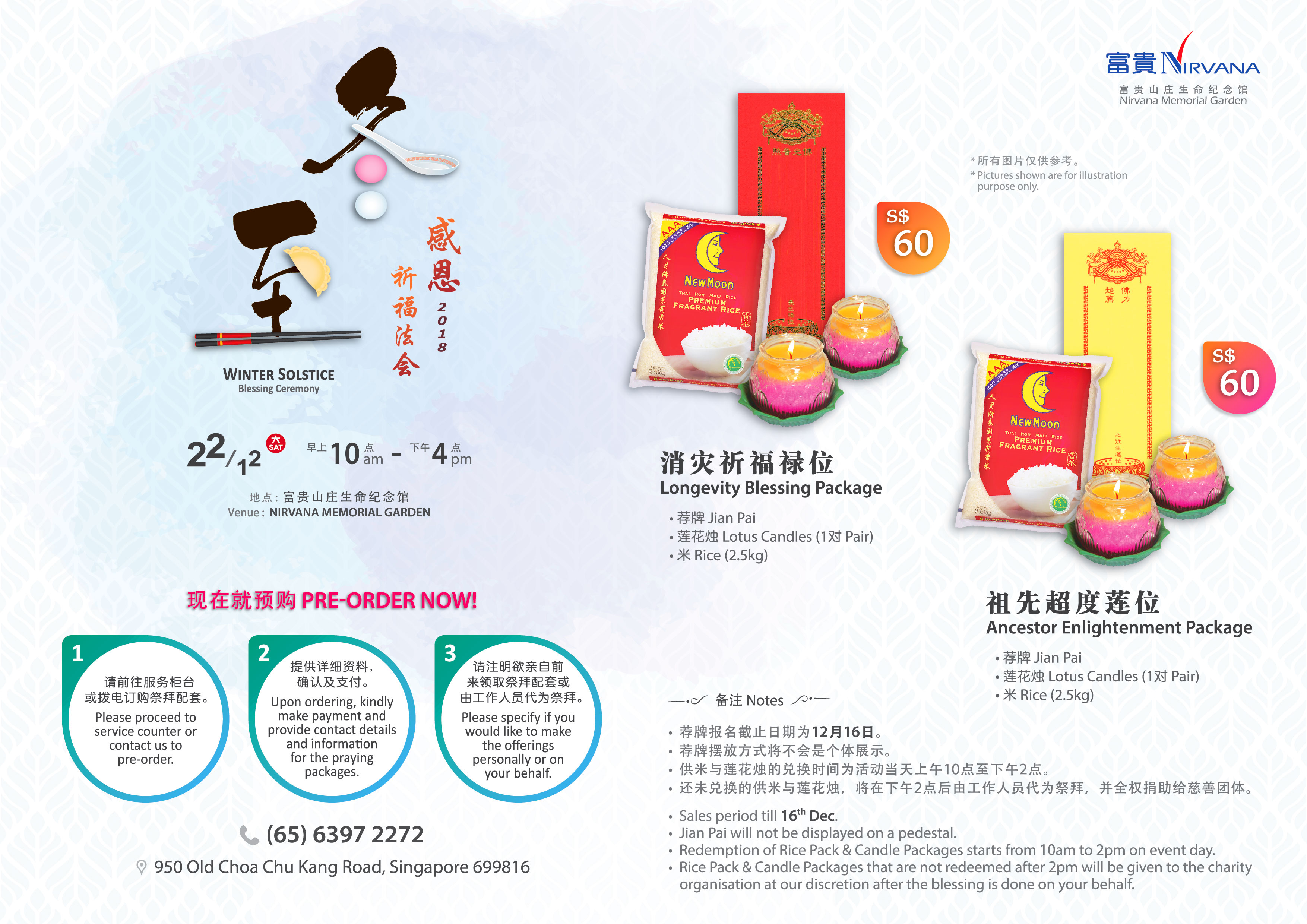 Longevity Blessing Package and Ancestor Enlightenment Package available for Winter Solstice Blessing Ceremony 2018.
Sales Period will start from today, 15 October to 16 December 2018.
– Click Here to find out more about our Services –
– Click Here to find out more about our Products –